XCOM 2 Expansions & DLCs
Game Expansions and DLCs available for XCOM 2 Video Game.
Game Expansions for XCOM 2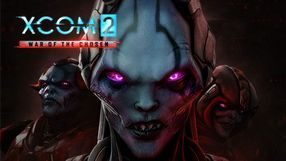 XCOM 2: War of the Chosen
Strategy 29 August 2017
An expansion to XCOM 2 developed by Firaxis Games. Its story focuses on the titular Chosen – a new type of agents working for ADVENT, who try to capture the leader of the XCOM group. To achieve this, those merciless specialists kidnap his followers and torture them to gather valuable information. They are so effective that they can even affect the strategic layer and destroy our global operations. XCOM 2: War of the Chosen introduces three rebel factions (Reapers, Skirmishers, and Templars), with which we must keep good relationships if we hope to gain their assistance. Aliens also received reinforcements, with three more deadly species in their ranks. Additionally, ruins of long gone metropolises are inhabited by the Lost, consisting of mutated humans who hate both us and ADVENT. Thanks to this expansion, the campaign has been expanded with new locations and objectives. There are also additional abilities for the soldier class and a newly introduced SITREP system, which randomizes some parts of missions to bring more variety to the game. The list of novelties is closed with a special challenge mode, in which the players engage in tasks given by creators themselves.
DLCs for XCOM 2
PCPS4XONE
Shen's Last Gift
DLC 30 June 2016
PCPS4XONE
Alien Hunters
DLC 12 May 2016
PCPS4XONE
Anarchy's Children
DLC 17 March 2016