catsUpcoming Android Video Games
Video Games Encyclopedia by Gamepressure.com
A list of Upcoming cats video games for AND sorted by popularity among gamers.
Android is the name for the Linux-based operating system from Google, used in smartphones and tablets from many manufacturers since 2008. Despite the fact that most of the devices on the market use Android, game developers slightly prefer its rival – iOS. Google's OS is also a "heart" for consoles such as NVIDIA Shield, Amazon Fire TV and Ouya.
Browse the Encyclopedia by genre and tags. Each game has one main genre: Action, Fighting, Puzzle, Adventure, RPG, Sports, Strategy, Simulation, Party, Racing, Arcade. You can search multiple tags and filter games by platforms, scores, or release dates.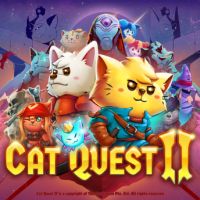 Cat Quest II
RPG September 2021
Continuation of the warmly acclaimed action RPG game, in which we find ourselves in a fantastic land inhabited by animals. In Cat Quest II: The Lupus Empire, we once again travel the vast world and perform a variety of tasks while facing increasingly powerful adversaries.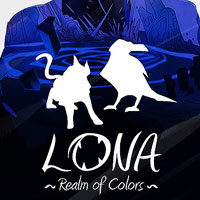 Lona: Realm of Colors
Adventure 2022
An artistic point-and-click adventure in which we are imprisoned in the paintings of a young painter struggling with life's problems. The title is distinguished by its unique graphic design, for which the artist Taraneh Karimi is responsible.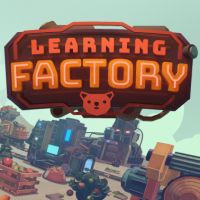 Learning Factory
Simulation 2022
Learning Factory is an indie strategy game with learning automation processes by running a factory on Mars to understand cats. The game was developed by Luden.io studio.