Upcoming XBOX ONE Simulation Video Games
Video Games Encyclopedia by Gamepressure.com
A list of Upcoming Simulation video games for XONE sorted by sorted by popularity among gamers.
Simulation games. These titles put emphasis on simulating authentic (or fictional) actions in the most realistic manner possible. They allow the player e.g. to control civil (digger, crane, bus) or military vehicles (plane, tank, warship). Life simulation games (especially The Sims series) are very specific example of titles in this category, because they can simulate almost infinite number of aspects of human lives. more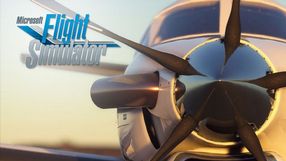 Microsoft Flight Simulator (XONE)
Simulation 2020
A realistic civil aircraft simulator that continues the classic series. Microsoft Flight Simulator faithfully reproduces a rich set of licensed machines and a large part of the Earth, using satellite data and the computing power of Azure artificial intelligence. It offers a wealth of missions and extensive gameplay mechanisms.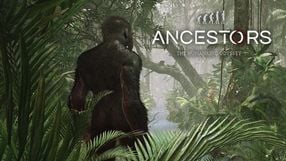 Ancestors: The Humankind Odyssey (XONE)
Simulation December 2019
Ancestors: The Humankind Odyssey is an episodic third-person survival adventure game. This is the first game developed by Panache Digital Games, a studio led by Patrice Désilets who previously worked for Ubisoft and THQ. He co-created the first three Assassin's Creed games and Prince of Persia: The Sands of Time. Ancestors: The Humankind Odyssey takes the players through events that shaped mankind, such as creation of the first tools, agricultural revolution, the fall of the Roman empire, Wright brothers' first powered flight, landing on the Moon, or discovery of the human DNA. All of those events are presented in episodes.
House Flipper (XONE)
Simulation December 2019
A unique investing and building construction simulation game by Empyrean. You play as a businessman, who buys housings in need of renovation. As such property often features many nasty surprises, you have to refurbish, clean and furnish the flat, so that you can sell it for profit. This involves tearing down unnecessary walls, getting rid of any pests or fixing damaged wiring. In House Flipper you use various tools, including an irreplaceable hammer. Furnishing the housing involves buying furniture and decorations, which you then have to put in proper places.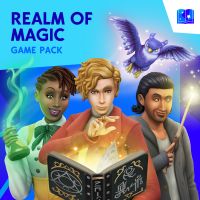 The Sims 4: Realm of Magic (XONE)
Simulation 15 October 2019
Add-on to the popular life simulation The Sims 4, the Realm of Magic expansion enriches the game with a magical land where heroes can learn how to spell and brew enchanted potions, as well as gain a hiding place and a lot of new items.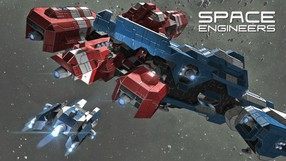 Space Engineers (XONE)
Simulation TBA
A sandbox simulation game developed by the independent studio Keen Software House. The action of Space Engineers takes place in space, and the players assume the role of engineers whose task is to build bases, gather resources, and ensure the colony's survival. The title was created based on the NASA forecasts concerning the conditions of space colonization in the coming years. There are two game modes to choose from: creative mode and survival mode. The players are given a lot of freedom of action in both cases, including the ability to construct their own spaceships and machines as well as to transform the environment. Space Engineers is powered by the in-house VRAGE 2.0 engine, featuring an advanced physics simulation module.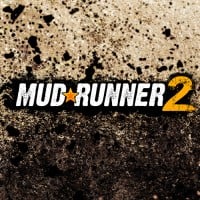 SnowRunner: A MudRunner Game (XONE)
Simulation 2020
Continuation of an advanced simulator of heavy off-road vehicles from Saber Interactive studio. MudRunner 2 develops the ideas of its predecessor, again focusing on working with heavy equipment in extreme conditions.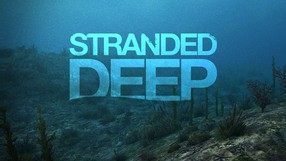 Stranded Deep (XONE)
Simulation 2021
A realistic survival game created by a debuting Australian studio Beam Team Games. The player assumes the role of a plane crash survivor who struggles to remain alive on one of the uninhabited islands of the Pacific. Unlike most games of this genre, this production is focused not only on the exploration of the island itself, but it also encompasses the ocean floor around it. Both areas are randomly generated before each game. The life of our hero can be endangered by various threats: hunger, thirst, heat during the day, or a sudden drop in temperature at night. An encounter with a shark or sailing into the open sea during a storm may also prove deadly. Additionally, the game features an intuitive crafting system, which allows the player to create simple tools as well as more advanced structures such as a raft or a makeshift hut. High quality graphic design, featuring dynamic weather and a night-and-day cycle, stands out in comparison to other games of this popular genre.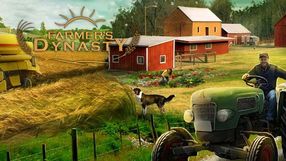 Farmer's Dynasty (XONE)
Simulation 07 November 2019
An advanced farm simulator with RPG and life simulator features. The title was developed by Toplitz Productions. The player assumes the role of a rookie farmer who inherited a farm after his deceased grandparent. Protagonist's task is to lead the ruined farm to prosperity and to earn enough money to modernize it. Farmer's Dynasty features a vast open world that can be freely roamed (on foot and by using various vehicles; in addition to the inherited tractor the player can use more modern and advanced vehicles). The main pillar of the game are tasks that push the story forward. Among them there are objectives unrelated to farming – sometimes player must also repair some tools or modernize a specific building. The player's duties also include breeding animals, selling surpluses of the crops. Later in the game the player can create a family and raise offspring.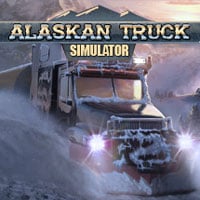 Alaskan Truck Simulator (XONE)
Simulation 2020
An unusual production, combining a truck driving simulator with a survival game. Alaskan Truck Simulator has the official Discovery Channel license. The game was developed by the Polish studio Movie Games, and PlayWay is responsible for its release.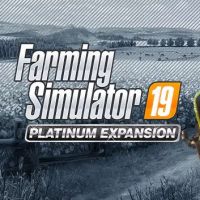 Farming Simulator 19: Platinum Expansion (XONE)
Simulation 22 October 2019
Expansion to Farming Simulator 19, developed by GIANTS Software. With Farming Simulator 19: Platinum Expansion, players have 35 Class vehicles and equipment at their disposal to help them get to grips with new types of work such as forage harvesting and baling.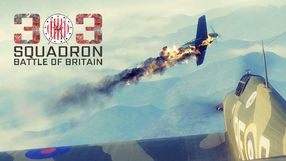 303 Squadron: Battle of Britain (XONE)
Simulation 2020
A flight simulator set in the World War II period; the game was developed by Atomic Jelly and published by Movie Games. The story focuses on the titular 303 Squadron - a Polish combat unit formed in Great Britain. No. 303 Polish Fighter Squadron played a key part in the Battle of Britain. The player is given an opportunity to get acquainted with the stories irs pilots, mechanics, and other people who worked at the squadron's main base in Northolt, as well as to take part in authentic battles from the period, recreated in the game on the basis of historical evidence. Mechanics-wise, the creators emphasize quick and dynamic air battles, which situates the game somewhere between a simulation and an arcade experience. Between the subsequent missions, the player visits the aforementioned base, which can be freely explored. One can also fix their plane here and install various modifications. Additionally, the game features a lot of side assignments - those take the player to other military theaters.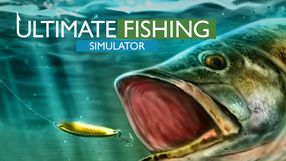 Ultimate Fishing Simulator (XONE)
Simulation December 2019
An advanced fishing simulator developed by Ultimate Games in cooperation with PlayWay. The goal of the developers of Ultimate Fishing was to create a game that would recreate all the appeals and nuances of this common hobby. For the purposes of the production, seven varied fisheries were prepared on the basis of actual fishing spots in Panama, Russia, Canada, or the United States. In each one, we can fish in various ways and encounter different kind of fish that require us to adopt the right approach and equipment. Virtual fishermen have a wide range of rods, reels, hooks, baits, and other items at their disposal. The gameplay is made more attractive by dynamic weather conditions and the day-and-night cycle, which, in combination with realistic water physics, makes fishing more varied and unpredictable. The game features an extensive multiplayer mode and an editor that lets us create our dream fishery.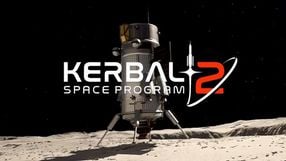 Kerbal Space Program 2 (XONE)
Simulation 2020
The second installment of an extremely popular space conquering simulator, which allows to construct and pilot rockets and spaceships in a realistic way. Sequel offers many new possibilities, including building extraterrestrial colonies and discovering the secrets behind our solar system.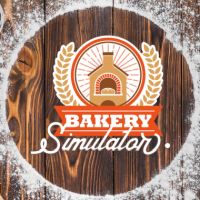 Bakery Simulator (XONE)
Simulation 2021
Simulation game, in which we run our own bakery; observing the action from the first person perspective, during the game we deal with the implementation of more and more sophisticated orders and delivery of baked goods to customers, and the money we earn we invest in the development of our business.