News
video games
19 February 2022, 15:08
Battle Brothers Will Get Free DLC With New Content
Overhype Studios has announced Of Flesh and Faith, a free DLC for the RPG Battle Brothers. The expansion will be released next month.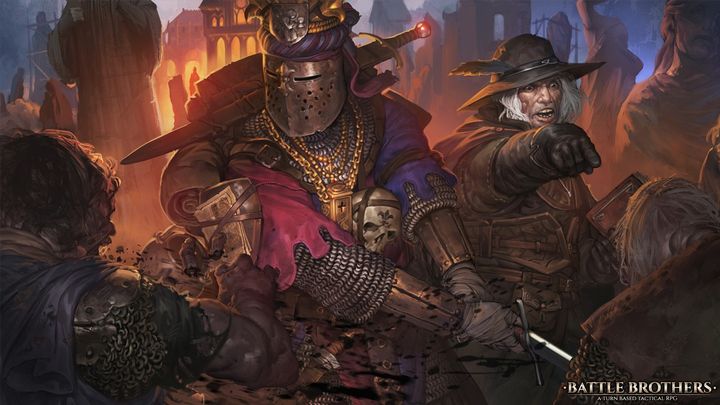 Overhype Studios announced new free DLC for the tactical RPG Battle Brothers. The expansion is meant to make the waiting for the reveal of studio's next game more pleasant.
Of Flesh and Faith - free DLC for Battle Brothers
The free DLC is titled Of Flesh and Faith. It will debut on March 10 on PC. Most likely, on the same day it will also hit PlayStation 4, Xbox One and Nintendo Switch. The devs do not exclude that the console versions may be delayed, but if this happens, it won't be by much.
What Of Flesh and Faith DLC will offer
Following the teachings of Young Anselm, players will be able to take oaths that will bring both benefits and problems until they are fulfilled.
The ability to dissect the corpses of fallen enemies to discover new ways to strengthen our subordinates.
Two new banners.
New equipment.
50 additional events that will add variety to our travels.
Upcoming Update
Along with the free DLC a patch will be released improving the existing content in the game. We can expect, among other things, improvements in mechanics, interface and game balance.
Battle Brothers debuted in 2017 on PC. In 2021, the game lived to see a Nintendo Switch port, and last month we got the Xbox One and PlayStation 4 editions. Thanks to backward compatibility, Xbox Series X/S and PlayStation 5 owners can also play the title.
What we know about Overhype's next game
For now, the devs have not officially announced their next game. However, it is worth mentioning that last month studio received funding from German authorities and thanks to that we got to know some details about the project:
Its title is Menace.
It's being developed for PC.
It will offer 3D graphics and will use the Unity engine.
The gameplay will be divided into two levels - strategic and tactical.
The combat system will be turn-based.
There will be many factions in the game, and each of them will have unique AI modules.
Contents of Menace will be a combination of hand-designed elements and procedural generation.
The release is estimated for 2024 or 2025.