News
video games
31 May 2023, 13:25
Battlefield 2042 'Didn't Stand a Chance' of Becoming a Great Game, Says Former DICE Dev
Battlefield 2042 was written off, but it brings hope for a better future, according to Joakim Bodin, a former senior engineer at DICE, who knows the Battlefield series inside out.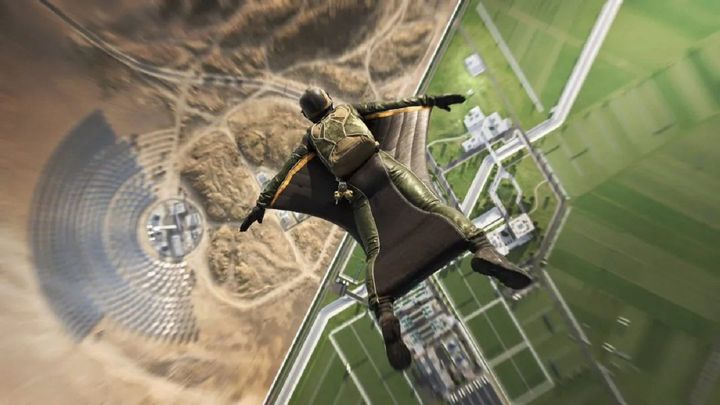 Battlefield 2042 initially faced many problems, and - although some of them were solved over time - some wrong decisions could not be undone. A former EA DICE engineer decided to analyze what went wrong in the development of the game, and what impact this has on the future of the brand.
Battlefield 2042 was written off....
Joakim Bodin, a former software engineer at DICE (and - for the past year - an employee of Epic Games), shared his thoughts. He used Twitter.
"Battlefield 2042 underwent many changes and improvements, which the imposed release date did not foresee - the game was supposed to hit the market without delays. Therefore, BF2024 didn't have much chance of being a great game at the time of its release," Joakim says.
There is no denying that the release of Battlefield 2042 turned out to be a flop - the game was criticized for bugs, lack of basic elements (e.g. server browser, scoreboard) or replacement of character classes with individualized specialists.
Over time the developers improved the game's deplorable condition, but some changes could not be undone - such as the aforementioned specialists, who are still in the game, but now under the guise of classes. At the time of its debut, the game received very low ratings (especially among gamers). Currently, the average rating on Metacritic for the PC version (the highest rated) is 68/100.
...though it raises hopes for a better future
Joakim Bodin, as a senior engineer, had a lot to say in the development of Battlefield 2042. Admittedly, the final say belonged to the company's management, but nevertheless he managed to add elements to the game that, used well, could serve future games in the series.
"I'm proud to say that I strongly pushed for the game to have a crossplay feature, cross-platform account progression and (most importantly) microtransactions. These elements will serve future titles well," Joakim explains.
Joakim's statement harmonizes with the words of Andrew Wilson (CEO of EA) from two weeks ago, who revealed that the latest Battlefield will be the platform driving live services for decades to come.
Apparently, the new stewards of the franchise, headed by Vince Zampella, former CEO of Respawn Entertainment, are determined to move in this direction (hopefully it's the right one).
Joakim Bodin - an expert "on Battlefield"
Finally, it is worth looking at Joakim Bodin.
It can be said, that he knows the Battlefield series like few others - for 13 years (2009-2022) he worked at DICE. He started with Battlefield Bad Company 2.
He co-created from scratch the Battlelog and online features of BF3 and BF4, and then developed subsequent installments of the series until he was promoted to the position of senior engineer in 2017.
He participated in the development of matchmaking and Portal mode for BF 2042. In May 2022, he transferred to Epic Games.
Battlefield 2042 debuted on November 19, 2021 on PC, PS4, PS5, Xbox One and Series S/X. More information can be found in our games encyclopedia.