News
video games
05 August 2019, 20:02
author: Konrad Serafinski
First Long Gameplay From FIFA 20 - Real Madrid vs Liverpool
The first long gamplay from FIFA 20 was released on the web. The wideo comes from the finals of eWorld Cup in FIFA 19. Unfortunately, no major changes (compared to the previous version) were made.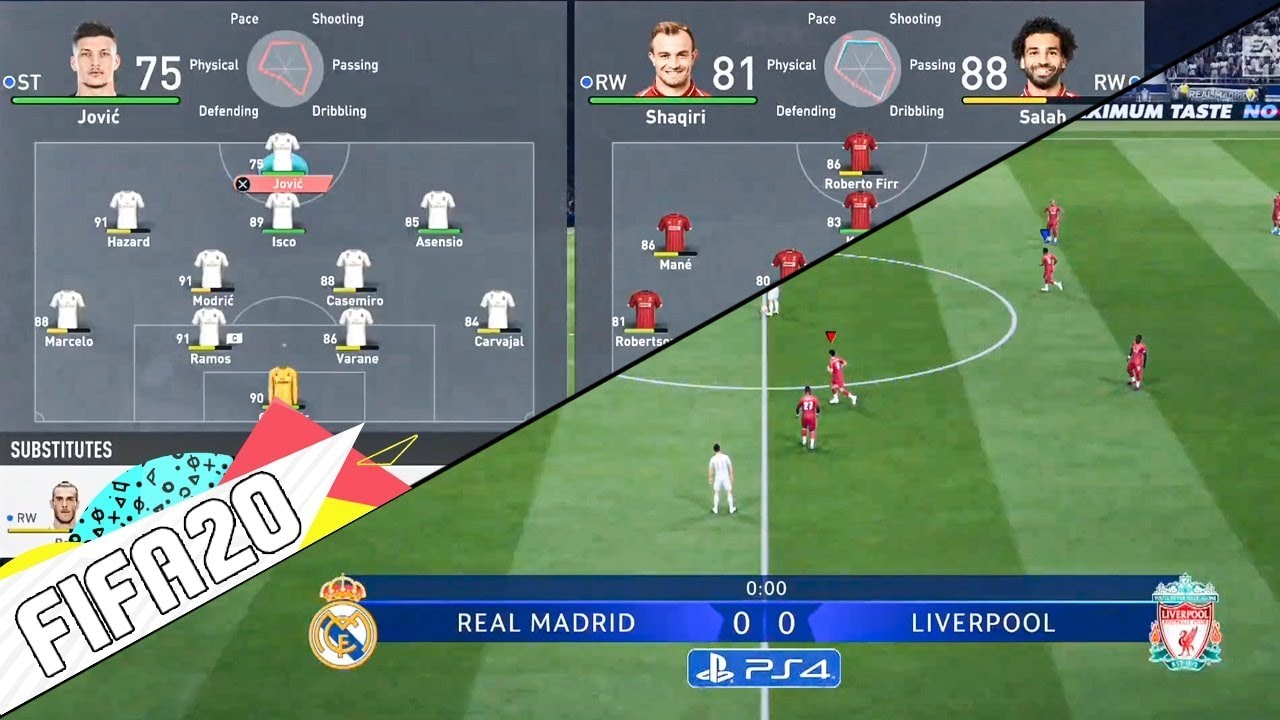 First long gameplay from FIFA 20.
Lovers of virtual football can finally see the first long recording of the latest installment of the FIFA series. The recording comes from the eWorld Cup finals in FIFA 19. Before the decisive match of the championship , four influencers played a two on two match in FIFA 20. The first pair played as Liverpool FC, the second Real Madrid - by the way, the players of the clubs are the faces of this year's edition of the game. Unfortunately, the meeting ended in a 0-0 draw, so we were not able to see the celebrations or animation of the players' faces up close. You can watch Gameplay below (with a comment from one of YouTubers).
Unfortunately, the gameplay footage doesn't show many changes. As a long-term player and a fan of the series, I must admit that it is difficult for me to point out the specific differences between 19 and 20 based on the gameplay. The fact that the match was played between pairs of players also had something to do with it. Several times we can observe more natural behavior of the ball, which has a greater tendency to bounce. You can also see a little more influence of the speed attribute on the field events. Wingers are much more likely to run behind the backs of side defenders (of course it is possible that this is a result of the chosen tactics).
There was also one silly behaviour of the goalkeeper. However, as far as goalkeepers are concerned, new parade animations deserve attention. Those who played a lot in the previous installment of the series will surely notice subtle differences. Unfortunately, on the gameplay we didn't see the new mechanics of fixed fragments of the game (specifically free kicks and penalty kicks, because the corners remained unchanged). My attention was attracted by the low overall ratings of the players. Probably these are the base values that will be raised before the launch, but an 85 "overall" by the name of van Dijk?
FIFA 20 will go to sale on September 27, this year. The title will be released on PC, Xbox One, PlayStation 4 and Nintendo Switch.