News
video games
22 March 2023, 16:47
Horizon Forbidden West: Burning Shores Preorder Price and Extras
Preorders for Horizon: Forbidden West - Burning Shores have launched. Thus, we learned the price of the DLC. Sony has also released a new trailer.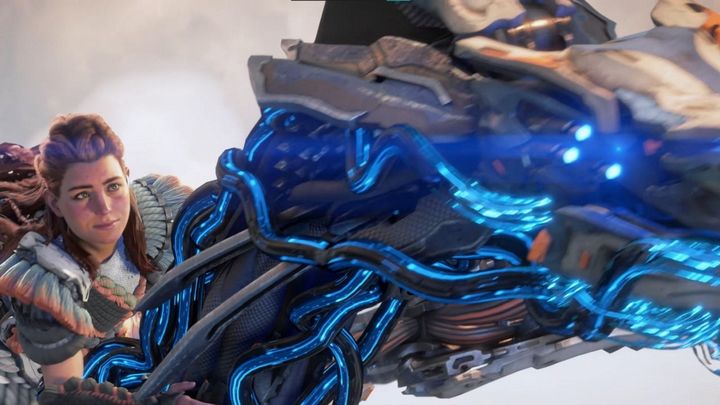 Less than a month before the release of the Burning Shores DLC for Horizon: Forbidden West - scheduled on April 19 - Sony has announced the start of preorders. The DLC is only available digitally and can only be purchased on the PS5 (the version for PS4 has been abandoned). On PS Store the expansion costs $19.99.
For placing a preorder, we get bonuses - the Blacktide Dye outfit and the Blacktide Sharpshot bow for Aloy. Both of these items can be purchased from in-game merchants. They are presented in the second part of the trailer below.
More information on Horizon: Forbidden West - Burning Shores we are expected to receive "soon." For the moment, all we know is that Aloy will travel to the titular Burning Shores to face a new danger threatening the entire planet. However, her journey will not begin immediately. This is because in order to start the DLC, it is required to complete the base game - necessarily in the PS5 version. Only then will the protagonist receive a call for the new mission.
As for the boxed version of Horizon: Forbidden West - Burning Shores, it seems that the only possibility to acquire it will be the eventual release of the Complete Edition - as was done with the first game (base game + the The Frozen Wilds DLC). Perhaps this will happen only when Sony decides to release the new Horizon on PC, which - given the company's recent actions - should be a matter of time.