News
video games
26 January 2023, 15:34
Minecraft Legends Release Date and New Gameplay
Minecraft Legends has a release date. What's more the game's developers presented a short gameplay demonstration during Developer_Direct.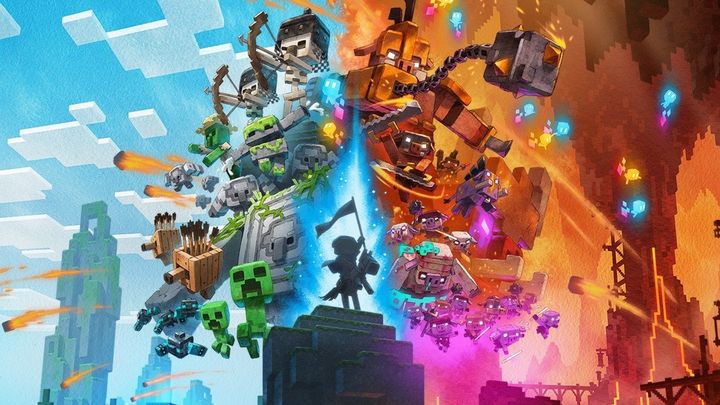 Minecraft Legends was the first game to be shown during the Developer_Direct broadcast. Teams from Mojang Studios and Blackbird Interactive showed off the online gameplay of the upcoming strategy, in which we will build fortresses and command armies. The footage is available below.
New game from under the banner of Minecraft will allow for not only for solo play. The developers have announced that they are also preparing a co-op mode and PvP gameplay.. In the latter, two teams will face off and try to destroy the enemy's fortress.
The fun will also not be limited to clashes and building. After all, what would a Minecraft game be without exploring an open world? In the case of Legends on the map we will find useful resources and mobs known from Minecraft, many of which will be much friendlier than in the original and help us fend off an invasion of pig-like Pygmies.
Minecraft Legends will debut on April 18, 2023. The title is headed for PC, Xbox One, PlayStation 4, Xbox Series X/S, PlayStation 5 and Nintendo Switch.
Recall that back in June the devs revealed the game's system requirements.