News
video games
05 November 2019, 21:41
author: Christian Pieniazek
Red Dead Redemption 2 PC - List of Known Technical Issues
Red Dead Redemption 2 launched on personal computers, but only the chosen few have the opportunity to play this title. Others are slogging through error messages, crashing, freezes or sound problems.
Rockstar Games certainly imagined the day when Red Dead Redemption 2 would make its launch on PC differently. The players report problems with launching the game on a mass scale. Those who have succeeded do not necessarily have to have reasons to be satisfied, because it is still not better - for some people the sound does not work properly, for others the game freezes, and for others yet it crashes to desktop.
Before we go on to discuss the problems that the PC version of the latest hit of Rockstar suffers from, we must note what the devs themselves have to say about it. Well, they recommend updating the drivers and running the game as administrator. It is worth noting that at the time of writing this news only 37 out of 320 players said that this advice was helpful.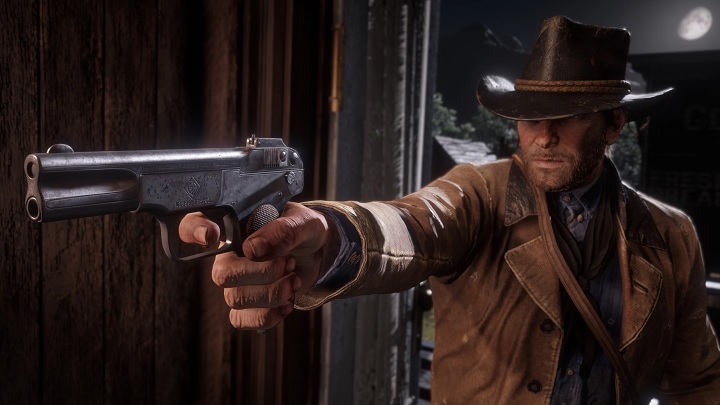 The release of Red Dead Redemption 2 on PC did not go as planned.
Red Dead Redemption 2 PC - list of biggest known issues:
error messages popping up when trying to launch the game;
error messages popping up when displaying intro;
crashing to desktop during the intro;
random freezing of the game;
random fps drops during the game.
Let's start with the fact that Red Dead Redemption 2 may not launch at all. Instead, there are all sorts of errors on the players' screens (mainly informing that the game "unexpectedly stopped working", or even that activation is required). Although in some cases it helps to turn off the antivirus program or add the game to the list of exceptions, this is by no means a rule.
Another problem occurs at the intro, when the game can display an error message, freeze or crash to desktop. Even those who manage to start the game can't feel completely safe. On some computers Red Dead Redemption 2 launches without sound, on others - it freezes at random moments for a second or two, or starts to stutter. As you can read on Reddit, Nvidia graphics card users using Vulkan API should switch to DirectX, which may (but does not have to) help with the last of these issues.