News
video games
29 March 2023, 14:23
Resident Evil 4 Remake With One of the Best Launches in the Series
A few days after the release of the Resident Evil 4 remake, Capcom boasted the sales results of its latest game. The Japanese developer has a lot of reasons to be happy.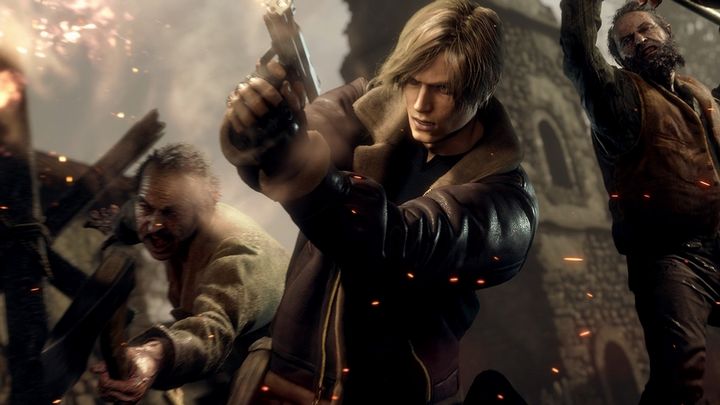 After the online reviews of Resident Evil 4 Remake, it was almost certain that the refreshed 2005 game would meet with great interest from gamers. We did not have to wait long for a confirmation. Just eight hours after its release, the game was simultaneously played by 116 thousand people on Steam, which made it possible to beat the previous record belonging to Resident Evil Village (106 thousand). The game's excellent launch on Valve's platform is not the only reason for satisfaction for Capcom.
The Japanese developer and publisher shared the sales results of the refreshed version of the game. It turns out that Resident Evil 4 Remake has moved 3 million units in two days.
In addition, Capcom updated sales results for the entire series. Over the 27-year history of the Resident Evil franchise gamers have bought more than 135 million copies of video games belonging to this iconic universe.
The above results, although awe-inspiring, should not surprise anyone. Almost every previous installment of the series enjoyed great popularity. For example Resident Evil 2 Remake needed a week to sell 3 million copies. Slightly more time, 14 days, to achieve such a result was needed by Resident Evil VII: Biohazard. The same situation occurred in the case of the refreshed version of RE3. While Village needed 3-4 days to hit 3 million units sold.