News
video games
07 January 2022, 11:41
The Last of Us Remake Launch This Year?; TLoU2 Director's Cut Planned
According to insider reports, we can soon expect the release of The Last of Us remake. Naughty Dog is also working on multiplayer mode and Director's Cut version of TLoU2.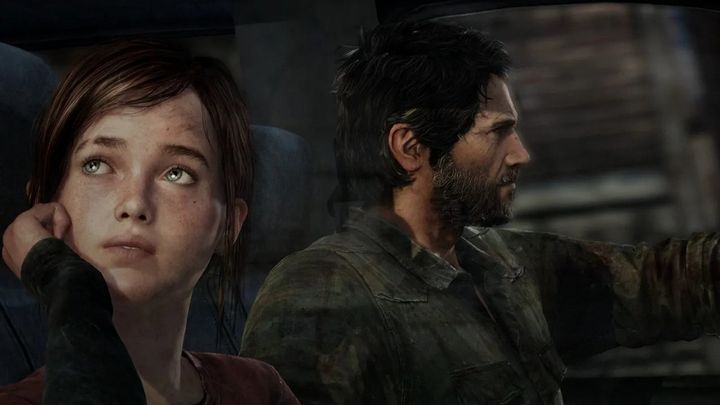 IN A NUTSHELL:
According to an insider, the remake of The Last of Us is to debut on PS5 later this year;
There are also plans to release The Last of Us 2: Director's Cut;
In addition, work on a multiplayer mode or spin-off to TLoU2 is in progress.
It's already been 9 years since the release of the first The Last of Us. The game was originally launched on PlayStation 3, so it would seem that it's a good time to finally refresh it thoroughly. Thanks to reliable reports, we now know that such a project is indeed underway. The yet unannounced remake of The Last of Us (created with PS5 in mind) is to be created by Michael Mumbauer's development team.
Information about some problems behind the scenes and the fact that the work of devteams around the world is still affected by the pandemic could suggest that we have to wait a long time for the release. However, the well-known informant Tom Henderson, who recently commented on the game, has a different opinion. According to his sources, the remake of The Last of Us is almost finished. Its release can be expected in the second half of 2022.
If this scenario is true, Sony should soon share the announcement of the said title. However, these are not the only reports from Henderson. He also mentioned that work on a multiplayer mode (or an online spin-off) for The Last of Us 2 is also progressing. There are also plans to release a Director's Cut version of the game. However, the insider doesn't know when we'll see their release.
Henderson went as far as to make some speculations. Despite the lack of reports on the subject, he suggested that both productions may debut in the same period of time as the aforementioned remake of the first installment. This would advertise HBO's TV series based on the game and help Sony in the event of a possible delayed of God of War Ragnarok.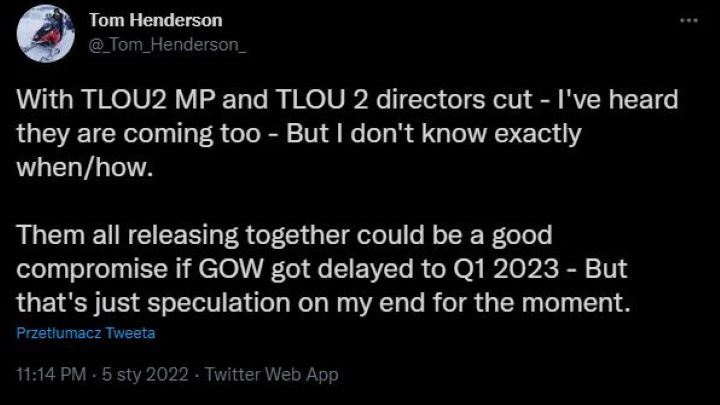 Source: Twitter
It should be remembered, however, that all the above information is just rumors and speculation. They should be treated with appropriate caution.