Elden Ring - Cheat Table v.1.1.0 - Game mod - Download
The file Cheat Table v.1.1.0 is a modification for Elden Ring, a(n) rpg game. Download for free.
file typeGame mod
file size44 KB
downloads19459
(last 7 days)376
last updateWednesday, June 22, 2022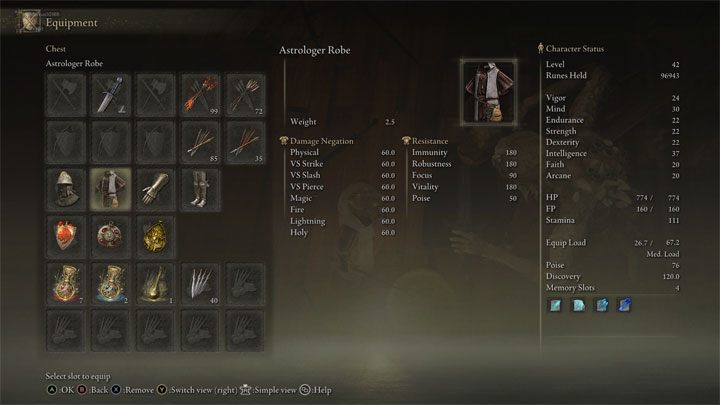 Cheat Table is a script to be used with Cheat Engine for Elden Ring.  It was created by Marcus101RR
Description (in author's own words):
This is cheat table (.CT) requires Cheat Engine (7.2 or later) to be used in conjunction with Elden Ring to allow modifying of in-game data without running internal mods.
Some features may not work for you if you use an outdated, pirated, modified, or otherwise invalid copy of the game. Using mods with this table could also give incorrect results to certain pointers! Please ensure if you wish all data to function that you run the game clean without mods.
FEATURES
Player Pointer (Runes, Health, Stats)
Some Scripts (Item Gain)
Equipment Editor (Basic)
Weapon Editor
Accessory Editor
Ashes Editor (Needs more investigations)
Disable the anti-cheat:
The anti-cheat must be disabled for this mod to load, this also means that you must play in offline mode. This is the case for all Elden Ring mods.
Create "steam_appid.txt" inside "xxxxx\ELDEN RING\Game\", write 1245620 inside the file.
Rename "start_protected_game" to "start_protected_game.old".
Create a copy of "eldenring.exe" and rename the copy to "start_protected_game".
The game should start without EasyAntiCheat loading up. You will get a message saying "Inappropriate activity detected" in the menu, this is fine.
How safe is this?
Completely safe. If the anti-cheat is enabled by chance, it simply won't load the mod and no cheat will be detected, so there's no need to worry about that.
How To Use
Download Cheat Engine
Download this mod Start the game.
Run and Attach CE to eldenring.exe process.
Load downloaded table.
Use to your hearts content.
IMPORTANT FACTS
Do NOT use online in public sessions, you will piss off players and get unwanted attention.
Do NOT abuse the system, bypass functions, or cause harmful activities online.
Use PRIVATE sessions to play with cheats and/or modified content with friends.
Requests MAY be granted, but do not expect them to be done.
Some features are already there, use them as-is to create what you want (E.G: One-Shot Weapon Script, use item modifier or damage modifier). You want to cheat, work for it at least. You are already being spoon-fed.
Using this online and being caught for malicious use MAY get you banned from private or public communities of Monster Hunter, use at your own risk!
Special Thanks
- N/A
You can follow me on Twitter: https://twitter.com/Marcus101RR
* WARNING: The modification of this data actively affects your Save Data, by modifying this data you agree that you are fully responsible for the loss, corruption, and misuse of said data. We are not obligated to fix your save data should you lose or damage it in the process. These functions can and will corrupt your data in this manner if used improperly. Consult with experts at Fearless for more information! DO NOT USE ONLINE!
Last update: Wednesday, June 22, 2022
Genre: RPG
File size: 44 KB