Stronghold: Definitive Edition - Cheat Table (CT for Cheat Engine) v.10112023 - Game mod - Download
The file Cheat Table (CT for Cheat Engine) v.10112023 is a modification for Stronghold: Definitive Edition, a(n) strategy game. Download for free.
file typeGame mod
file size2.8 KB
downloads427
(last 7 days)199
last updateWednesday, November 15, 2023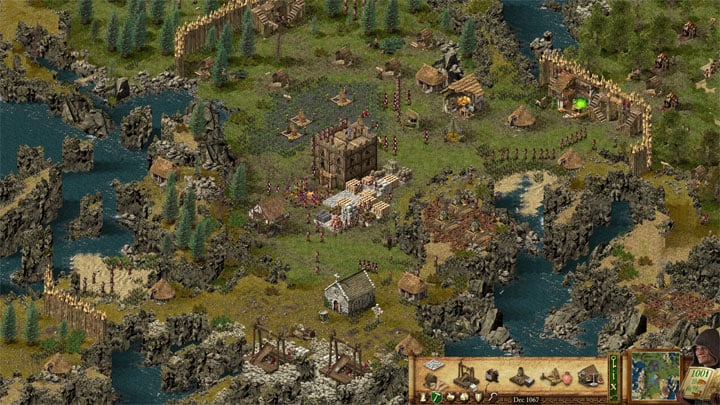 Cheat Table is a scripts for Cheat Engine to be used in Stronghold: Definitive Edition. It was created by cfemen.
Description:
The mod adds a cheat system to the game and allows you to modify various in-game data,
Table Options:
Spawn Unit Script(F2)
allows you to spawn any unit you want, the unit will be spawned at your mouse position
do not click on the script, just press F2 ingame!
note: save before you use it, I need to create a thread with Lua and this has a small chance to cause a crash!
Free-Build
as title says
you might have to re-enable the script after loading a savegame / next mission
Max. Unit Health
sets the health from all the units with the specified Player-ID to the max, they might can still die if they get too much damage at once
Min. Food
while active you will always have atleast 10 cheese,meat,fruits and bread in every storage
Open Event Menu
opens the event menu, so you can force events or give yourself gold
--
Important Notes:
1)
If you play a scenario as attacker then you are Player 2, so make sure to set the dropdown to Player 2 if you want to spawn Units or use the Unit Health script!
2)
Attach the table if the main menu is loaded, not before! otherwise my Enable script won't activate coz the StrongholdDE.dll is not loaded yet!
That's it, happy cheating!
Instructions:
Load with Cheat Engine
Download the mod
Start the game
Run and Attach CE to game's .exe.
Load downloaded table
Activate the trainer options by checking boxes or setting values from 0 to 1
Last update: Wednesday, November 15, 2023
Genre: Strategy
File size: 2.8 KB