Darkest Dungeon Expansions & DLCs
Game Expansions and DLCs available for Darkest Dungeon Video Game.
Game Expansions for Darkest Dungeon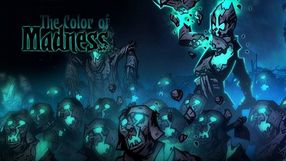 Darkest Dungeon: The Color of Madness
RPG 11 October 2018
The Color of Madness is an expansion for a turn-based RPG Darkest Dungeon. DLC introduces a new type of adventure, in which the players face endless waves of enemies while trying to reach their objective, and a new faction. There are also more trinkets that weren't seen before.
Darkest Dungeon: The Crimson Court
RPG 28 February 2018
The first expansion for the 2016 dungeon crawler RPG Darkest Dungeon by Red Hook Studios. The add-on utilizes the gameplay mechanics from the core game — you complete a team of heroes and set out to explore the eponymous Darkest Dungeon. Your goal is to find enormous riches, with which you can expand a shabby hamlet, also serving as your base. Like in the original Darkest Dungeon game, the characters of The Crimson Court suffer from typical human ailments — some of them may go berserk, while others may panic when surrounded by darkness. The game places a strong focus on blood, which is a theme connecting the items you find and your enemies. The expansion also marks the first appearance of vampires, creatures with a unique set of characteristics and abilities.
DLCs for Darkest Dungeon
XONE
The Musketeer
DLC 04 September 2018