News
video games
07 June 2019, 21:44
author: Michael Kulakowski
Destroy All Humans Remake Announced; Watch Trailer
THQ Nordic has officially announced the remake of the first installment of the humorous action game series Destroy All Humans! The publisher also presented the first trailer. The game will be released in 2020 on Xbox One, PlayStation 4 and PC.
Last week THQ Nordic confirmed that it will show two previously unseen games at E3 fair. One of them was supposed to be a completely new game, and the other one was a remake. The first one was Darksiders Genesis announced yesterday. Details about the second one were revealed today thanks to a trailer available on the IGN website. We learned from it that the players will soon get a new edition of the action adventure game Destroy All Humans! which was originally published in 2005. The title will be available for sale in 2020 on PC, Xbox One and PlayStation 4.
Details of the remake, such as the graphics engine used in the game, etc., remain a secret for the time being. We know that the new title will faithfully recreate the original, introducing some new features, such as previously unseen weapons and levels. The team from Black Forest Games (Giana Sisters: Twisted Dreams, Bubsy: The Woolies Strike Back) will be responsible for its creation. Originally the Destroy All Humans! series was developed by the currently non-existent Pandemic studio (Battlezone II: Combat Commander, Dark Reign 2, original Star Wars: Battlefront, The Saboteur) and saw a total of four installments, the last of which was released in 2008. In all installments/parts we controlled an alien named Crypto who came to Earth in search of lost DNA.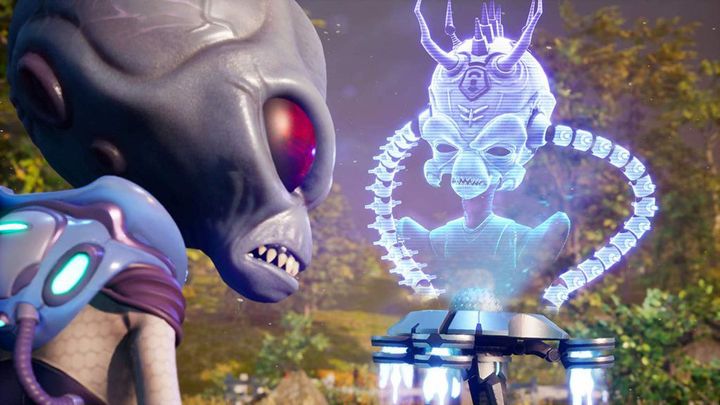 When playing Destroy All Humans! we brought chaos to 1950s and 1960s America, destroying everything that stood in our way, whether it was unexpected civilians, military or Soviet agents. The series was strongly inspired by classic science-fiction cinema and pulp stories about alien invasions. It also contains numerous references to pop culture, both in its contemporary edition and in the one from several decades ago. Until 2012, the rights to the Destroy All Humans! franchise belonged to THQ, which after its bankruptcy put them up for sale A year later Nordic Games became their owner and changed its name to THQ Nordic. Under the supervision of the new publisher, the first and second installments of the series were reissued in 2016 on PlayStation 4.