News
video games
17 April 2023, 11:07
Hogwarts Legacy Exceeded Sales Expectations by 256%
Sales of Hogwarts Legacy have exceeded Warner Bros. expectations. Meanwhile, the game's release on PS4, XONE and Switch is still to come.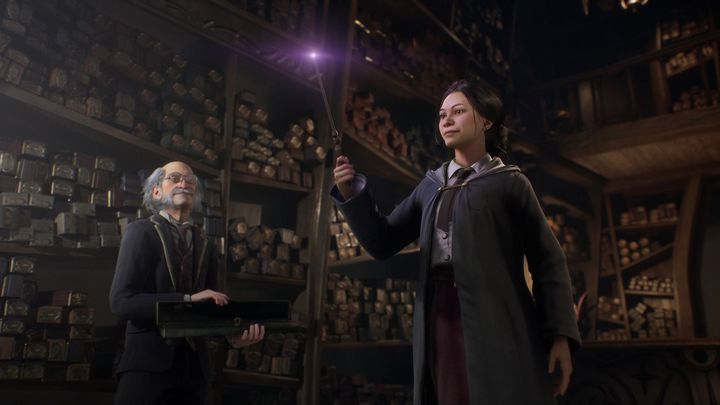 As you already know, within two weeks of its release Hogwarts Legacy sold 12 million copies. It turns out that this is a result by as much as 256% - or more than 2.5 times - better than the target set by the game's publisher Warner Bros.
This information appeared on the profile of Arien Darby - one of WB's associate marketers - on LinkedIn.com. It was spotted it by Twitter user Tumur222 (@bogorad222), who seems to specialize in fiding this kind of data.
In recent days, he also reported that:
Returning to Hogwarts Legacy - the gargantuan popularity of the game caused the first quarter of 2023 to see more game sales in the UK than in the same period of 2022. Recall that such hits as Elden Ring, Horizon: Forbidden West, Gran Turismo 7 or Dying Light 2 have launched in that period.
More complete sales figures of Hogwarts Legacy will be known after May 8, when Warner Bros. annual shareholder meeting is scheduled. As it will take place three days after the release of Avalanche Software's game on PS4 and XONE (the title will be released on Switch on July 25), much higher numbers can be expected.