News
video games
19 May 2022, 12:13
author: Miriam Moszczynska
Players Complain V Rising Lacks Offline Mode [UPDATED]
V Rising has gotten off to a good start, but the game's community is complaining about the lack of offline mode. Aside from the convenience that this option brings, some players' nerves would get some respite.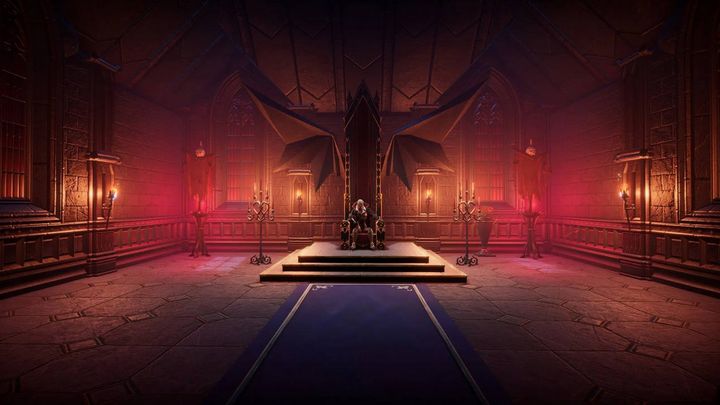 Update
V Rising devs addressed player complaints on their Discord server, announcing that the possibility of offline play will be introduced to the game. What's more, Stunlock considers it a priority, so we can expect such an option to appear within a few days.
It is also worth mentioning that V Rising enjoys an incredible interest. At the time of writing this message more than 40 thousand people are playing the vampiric survival game. In turn, yesterday V Rising had up to 70 thousand players in total (via SteamDB).
Original message
V Rising can be played as part of early access since yesterday. Despite quite a good launch some players complain about the lack of offline mode. For some, the need for a constant connection with the game servers is quite a problem - not because of its quality, but because of the behavior of other players.
Can you play solo?
In theory, yes - after all, creating a private server and limiting the number of players who can join the fun is a way out. But not the way some users expected. In reviews on Steam we can find such comments:
"Misrepresented advertising. The game was supposed to have an option to play offline, but in reality it's always connected, and if you don't want that - you can't play," wrote Kothar.
"You always have to be connected.... When I choose to host my own game and select the single player option, V Rising always connects to the internet. I have also tested this after turning off the modem," wrote Chris.
Griefing happens too
Apart from the lack of a typically single-player aspect in V Rising the players also pay attention to other users, who make their lives much more miserable. Among the comments on the game we can find several cases where griefers have made themselves known.
"[...] We went to a higher hill and at some point some random guy on level 10 appeared at the three entrances to our base and blocked them. Now we can neither get in nor out of it. Is there anything we can do?," wrote Palene.
"People will block your castle if you play on a PvE server. I spent several hours building a base, only to have someone block it. I learned my lesson. I will be playing on a private server," wrote chr1S003.
"[...] I found a guy who brought spars to the wooden walls my friend built and told him to attack them. I think it's clear that such nonsense should not occur in the game. Imagine - you wake up and find all your buildings destroyed by some griefer. NPCs should not be able to destroy buildings of a player who is offline," wrote FlaminCat48.
Still, such behavior is a sad norm in games that involve players who don't know each other and require them coexist on the same server.
V Rising is still in early access, and while we can not expect the game will pull off a 180 turn, the community can still count on the introduction of offilne mode. All updates and news about the game can be followed on its page on Steam.