News
video games
01 February 2021, 14:29
Total War Warhammer 3 Teaser Suggests Imminent Announcement
Creative Assembly has released an animated teaser that seems to herald the imminent official reveal of Total War: Warhammer III.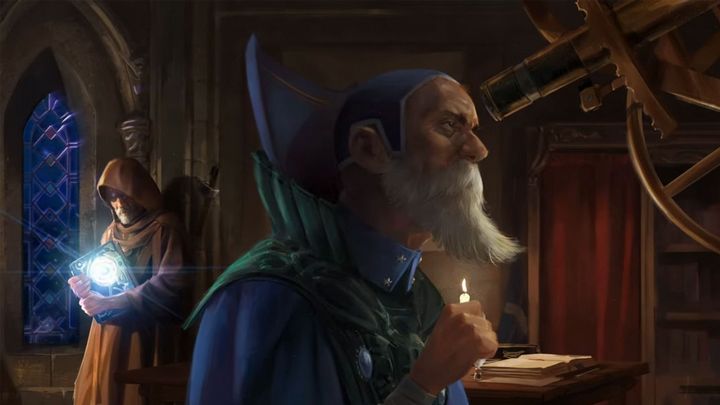 There are many indications that Creative Assembly is preparing to announce Total War: Warhammer III, the third part of the fantasy strategy game series. Such conclusions can be drawn from the teaser published by the team.
The video is titled Azyr stirs... and it appeared on the official YouTube channel of the Total War series . There's something called eight winds of magic in the Warhammer universe , and each of them provides different powers. One of them is Azyr, also known as the Blue Wind. Wizards who use it focus on gaining knowledge of the unknown and observing the sky, which enables them to predict the future and manipulate destiny.
There are eight winds of magic, so Creative Assembly may release seven more teasers before Total War: Warhammer 3 is officially announced.
Recall that Total War : War hammer was released in 2016, and Total War: Warhammer II in 2017. So we have been waiting for the third installment for a long time, although thanks to the constant development of the secondgame, fans could not complain of boredom. The latest addition is The Twisted & The Twilight, which was released late last year.
So far we do not know any details about Total War: Warhammer III. Rumors suggest, however, that the game will focus on the deities of Chaos and their subordinate armies. Fans speculate that among the new factions we will also find the Ogre Kingdoms and Kislev.
Total War: Warhammer 3 will be the last game in the series, at least for some time, and it will be the culmination of the trilogy. All three parts will be combinable into one game offering a common megacampaign.