Essays
31 December 2020, 14:00
Nintendo Switch Highlights of 2020 - Best Games and Moments
While a long year to say the least, Nintendo had a lot of successful moments, from the increased demand for their console during lockdown, to games like Animal Crossing that rocketed to the top of the charts.
To call 2020 a strange year is a bit of an understatement. It's very understandable that this year didn't exactly turn out the way anyone expected it to. But that doesn't mean there weren't still some highlights.
Some of them might have been unexpected, others might have gone according to plan. Either way, Nintendo has had some huge moments in this whirlwind of a year. So in an effort to lessen the time spent looking back at 2020, let's get right into it.
Animal Crossing: New Horizons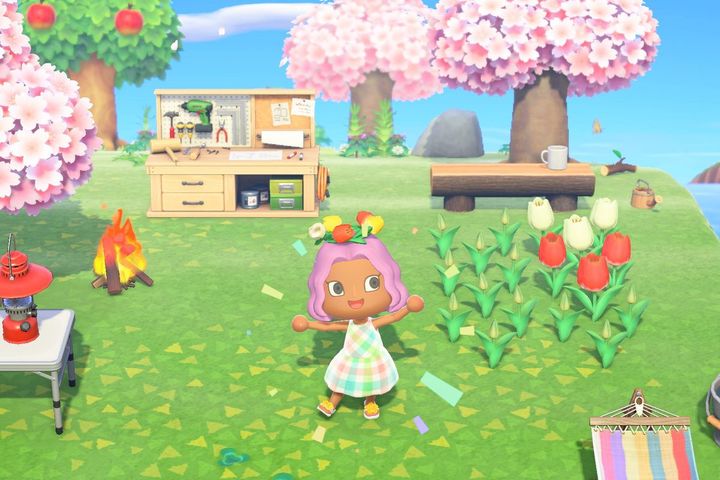 Animal Crossing: New Horizons (2020).
The latest addition to the Animal Crossing series, Animal Crossing: New Horizons, arrived on the Switch on March 20th of this year. This was mere weeks after the global lockdown. It feels like it hasn't been that long, but unfortunately it has.
Certainly the opportunity to escape to a fun island full of animal friends while under lockdown helped Animal Crossing reach the place it has today, but it certainly would be a highlight regardless. New Horizons is the number two best selling Switch game to date, outselling many games that got a few years headstart on it. The only game it couldn't quite outdo is Mario Kart 8.
Animal Crossing became such a phenomenon this year that it even became a trend for US presidential candidates. In an effort to encourage voting in the US election, candidate Joe Biden launched an island called Biden HQ that other islanders could visit in the game.
The game has been consistently updating since it's release in March with holiday events and new ways to create and explore. It is safe to say that Animal Crossing: New Horizons will be sticking around for a while longer.
OUR REVIEW
We rated Animal Crossing: New Horizons 9/10. Read our review here.
Super Mario's 35th Anniversary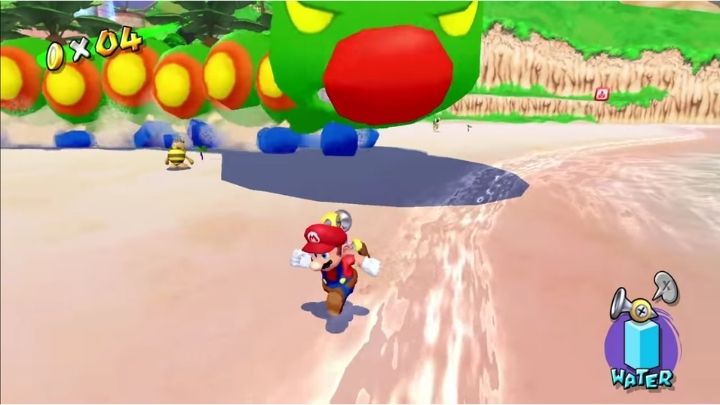 Super Mario 3D All Stars (2020).
This year, Nintendo celebrated perhaps their most iconic character, Mario. The original Super Mario Bros. game released in 1985, making 2020 the 35th Anniversary. Nintendo had a lot of plans to celebrate this, from re-releasing old games to the Switch, to even opening a Super Mario Bros. theme park.
Perhaps the biggest release this year was Super Mario 3D All Stars, a collection of classic Mario games from past consoles. The collection included fan favorites Super Mario 64, Super Mario Sunshine, and Super Mario Galaxy. Fans have been asking for these games to make their way onto the new console for a long time, and many were excited to finally get it.
That wasn't the only thing Nintendo brought back. The incredibly retro Game & Watch system from 1980 made a return with three classic Mario titles. Nintendo also revealed a more modern idea, in Mario Kart Live: Home Circuit, an augmented reality game where players controlled a remote control kart from their Switch and set up their own course in the real world.
There is still more to come from this Super Mario celebration, but many of these special items will only be available through March 2021. Nintendo has explained that they want this time to always be remembered as a celebration, not just something that goes on forever. Many fans wish this wasn't the case, but unfortunately it is. So if you haven't gotten on the Mario celebration train yet, better soon than never.
Hyrule Warriors: Age of Calamity
Of course many Zelda fans were hoping for a sequel to the wildly popular Legend of Zelda: Breath of the Wild this year, but they got the next best thing. A Breath of the Wild prequel, but with entirely different gameplay.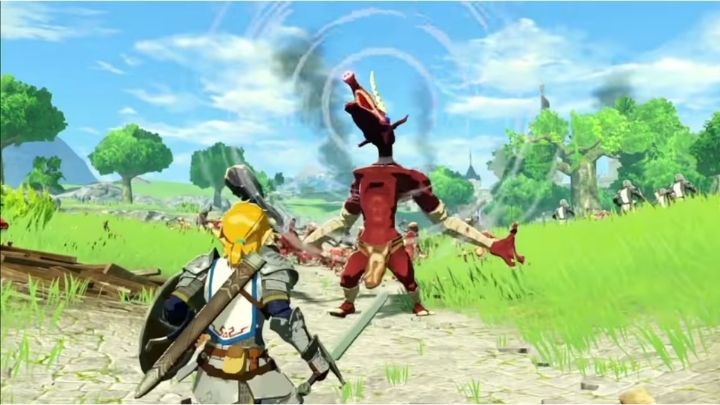 Hyrule Warriors: Age of Calamity (2020).
Hyrule Warriors: Age of Calamity is certainly far from what anyone expected to be the successor to Breath of the Wild, but it actually does pay a lot of respect to its predecessor. The gameplay centers around a lot of hack and slash action rather than patient open world exploration, but many of the same features made it over into Age of Calamity.
Every one of the runes from the Cryonis ice blocks to even the camera made it into Age of Calamity in some way. What this game really gives is a different perspective. The world may look similar, and you can do a lot of the same things, but you can also experience the world through other characters and see firsthand the story that led to Breath of the Wild.
Also don't worry, there may not have been much about the actual Breath of the Wild sequel this year, but Nintendo did confirm they are still hard at work. Keep your fingers crossed for sometime next year.
OUR REVIEW
We rated Hyrule Warriors: Age of Calamity 8/10. Read our review here.
Pikmin 3 Deluxe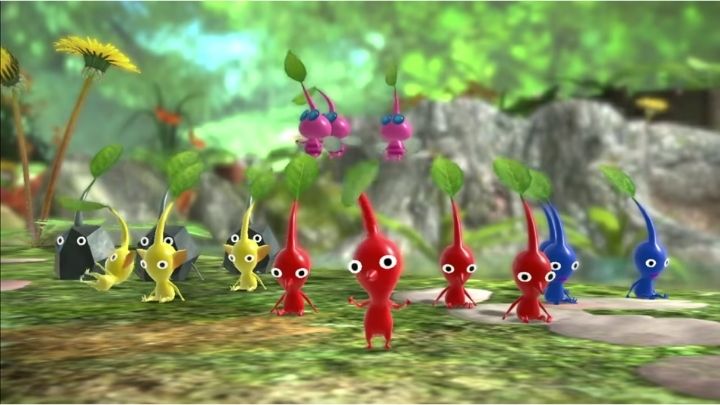 Pikmin 3 Deluxe (2020).
While not the Pikmin 4 that some fans were hoping for, the strange little creatures did find their way onto the Switch in 2020, in the form of Pikmin 3 Deluxe. The re-master of the Wii U game includes all additional content as well as extra levels that feature Olimar and Louie, characters from the first two Pikmin games.
There were also several short animated videos featuring the Pikmin characters on random adventures and exploring their tiny environment. If you haven't checked them out on the Nintendo YouTube channel, you can do that here.
Looking forward, perhaps with the resurrection Pikmin received this year, Nintendo will recognize its potential once again. Could this mean Pikmin 4 will happen sometime in the future? Maybe. Only time will tell.
Clubhouse Games: 51 Worldwide Classics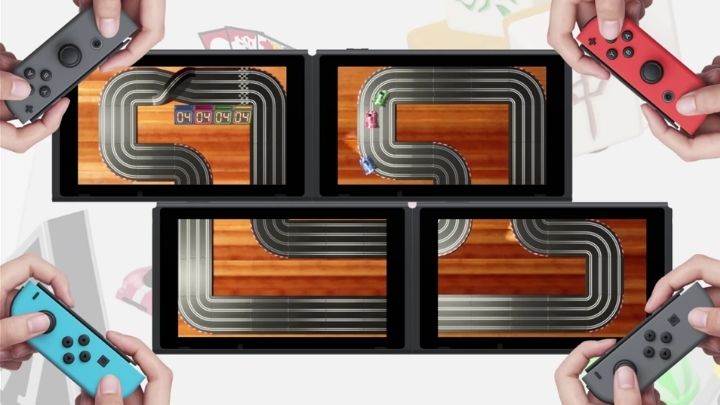 There is something to be said for the classics. This game is not a part of any huge franchises or show off any enhanced graphics or revolutionary gameplay, but somehow it still managed to fit among the top thirty best selling Nintendo Switch games of all time.
This could be another result of this year's lockdown, as people needed easy games to play with friends and family to keep themselves entertained. There are over 40 of the 51 games that can be played online, but there's something even cooler about this game. If one of your friends has this game, and you don't, you can still play together locally. So it's the perfect game for Game Night as long as everyone has their Switch.
It can be kind of shocking to see a game like this top the charts, but there's a reason these games are considered classics.
Ghostrunner
Perhaps one of the most difficult games of 2020, is the extremely fast paced action game, Ghostrunner. It's hard to resist the appeal of being a katana-wielding futuristic robot assassin that also knows parkour.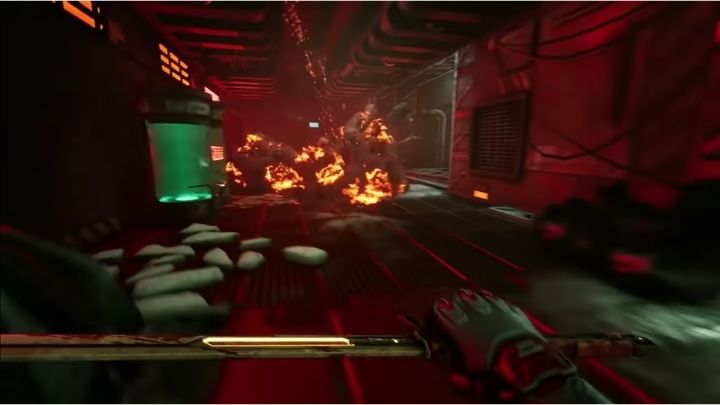 Ghostrunner on Nintendo Switch (2020).
In preparing the review of this Switch version of Ghostrunner a few weeks ago, I died roughly once every twenty seconds on the first level. But I still had a lot of fun. The action is very satisfying once you get the hang of it and the music really helps you get absorbed into the futuristic cyberpunk setting.
This is certainly the kind of game that is made for speedrunners and hardcore action fans. But even if you're a bigger fan of the Super Mario or Pikmin games, it's still good to have some game diversity on the Switch.
Hades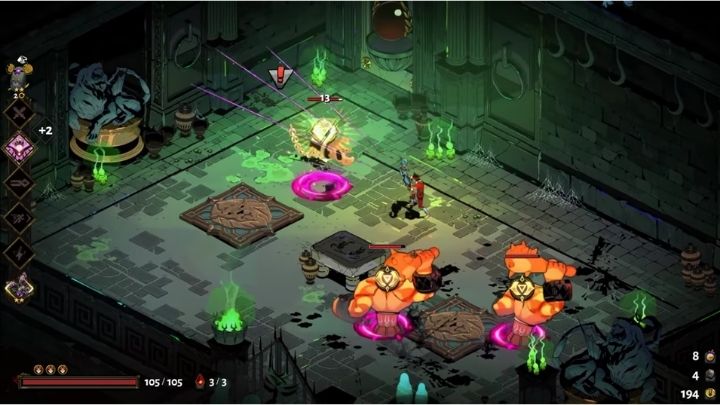 Hades (2020).
One of the most successful indie games of the year, racking up a few Game Award wins and many more nominations, was the rogue-like action game Hades. Similar to Ghostrunner in that its fast-paced action might be difficult for the average fan to pick up immediately, it has a certain forgiveness to it as well. Death might happen often, but it is not the end.
Like most other titles in the rogue-like genre, failure is just part of the journey. You might have to start from the beginning again, but you know so much more. Each experience will be entirely different than the last and who knows, you might find just the right item or strategy that takes you all the way this time. And by all the way I mean out of the underworld.
Other Notable Indie Games
There were plenty of other indie games on the Switch this year, Hades just happened to be one of the best. Among Us was a very recent addition, but considering the surprise of a year that game had, this is certainly a milestone for the Switch.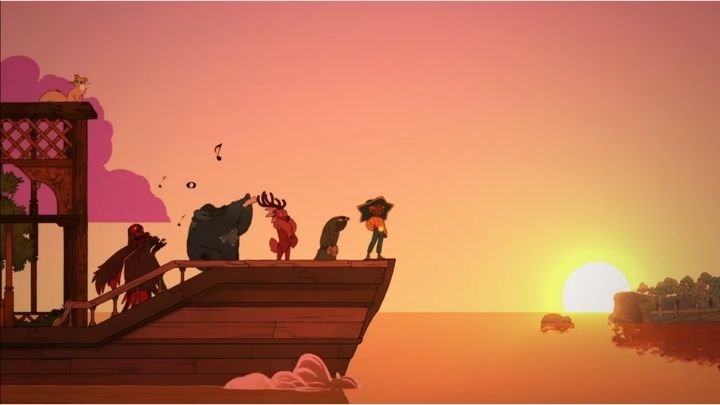 Spiritfarer (2020).
Carrion also left an impact on the Switch this year with its unique gameplay and story, which centered around you trying to survive as the monster, rather than the hero trying to slay it. Raji: An Ancient Epic also became the first game developed by an Indian studio to be nominated at the Game Awards. Nodding Head Studios was nominated for Best Debut Game, which means that if their first game was this good, there are likely good things to come in the future.
Spiritfarer also took a unique look at video games this year, choosing to focus on ferrying lost souls to their afterlife rather than the usual violent means. A heartwarming story with excellent visuals and relaxing management gameplay certainly left its mark on the Switch.
Downloadable Content
Super Smash Bros. Ultimate released four additional fighters in 2020, starting off the year with Byleth, a character from Fire Emblem: Three Houses. They also released Min Min from ARMS in June, Steve from Minecraft in October, and most recently Sephiroth from Final Fantasy VII this December. There are still three characters left to be revealed.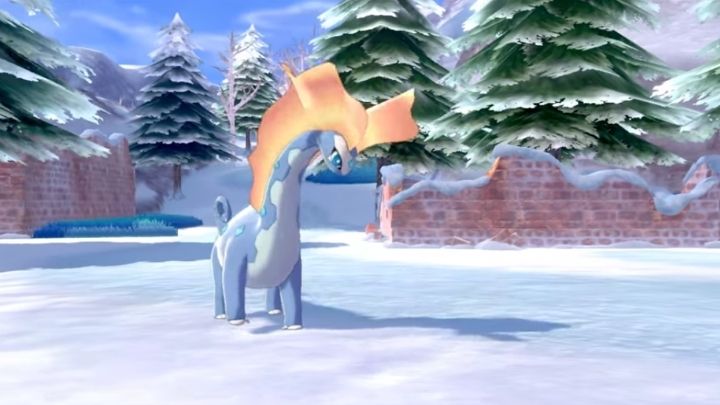 Pokemon Crown Tundra (2020).
The mainline Pokemon games also released DLC for the first time in the history of the franchise, first with the Isle of Armor expansion in the summer, and the Crown Tundra in the fall. These expansions both added a lot of missing Pokemon that did not make the cut in the original Sword & Shield games. There are no confirmed plans for further Sword & Shield DLC, but there are still a few hundred Pokemon that have yet to make it into these most recent games.
Switch Sales
If you've tried to get yourself or anyone else a Switch this year, you know first hand that it has been quite difficult. This is partially due to a slow down of production during the pandemic, but also due to heightened demand as people are staying home and staying in more often.
It was not uncommon this year to see headlines alerting readers to where they could find a new shipment of Switches because they would fly off the shelves so quickly. A large part of this also has to do with the extremely popular Animal Crossing: New Horizons, mentioned earlier in this article.
It's strange to see such strong sales from a console that has already been on the market for three years, especially when new consoles are just hitting the market. But Nintendo prides itself on generally staying out of the way when it comes to the "console wars." It is admittedly tough to compete with games like Super Mario, Animal Crossing, and Pokemon, especially this year.
2020 will certainly remain a memory in the global consciousness, it won't necessarily be a good memory, but it's good to know there are some good things to look back on. Now we can look forward to the new year and see what surprises await us this time around.
Anything we missed? What were your Nintendo highlights of 2020? What games were you playing while stuck inside this year? Or would you rather look forward to 2021? Leave a comment below!
Matt Buckley | Gamepressure.com