Hearts of Iron IV Expansions & DLCs
Game Expansions and DLCs available for Hearts of Iron IV Video Game.
Game Expansions for Hearts of Iron IV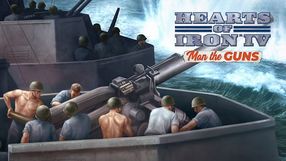 Hearts of Iron IV: Man the Guns
Strategy 28 February 2019
Hearts of Iron IV: Man the Guns is an expansion to a strategy game developed by Paradox. This is not a standalone DLC, as it requires the base game to work and it expands the naval aspects of the game by implementing new options for designing and upgrading ships. Moreover, the game introduces new sea routes.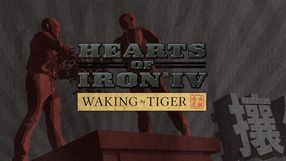 Hearts of Iron IV: Waking the Tiger
Strategy 08 March 2018
The third expansion to strategy game Hearts of Iron IV. Developers introduced new content for China and modified national objective trees for Japan and the Third Reich, allowing e.g. to remove Hitler from power and the German Empire.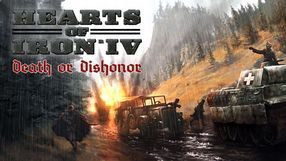 Hearts of Iron IV: Death or Dishonor
Strategy 14 June 2017
A second DLC for the real-time strategy game Hearts of Iron IV. Created by Paradox Development Studio, the Death or Dishonor add-on focuses on four European countries, namely: Hungary, Romania, Yugoslavia and Czechoslovakia, which after the outbreak of the WWII were caught between the hammer and the anvil – the Third Reich and the USSR. In the expansion, the aforementioned countries receive all new and unique National Focus trees allowing the players to lead the country they choose taking one of the available paths. The four new countries also deliver new events and assets, such as leader portraits, 3D vehicle models, soldier dialogues, and pieces of soundtrack. Also arriving in Death or Dishonor are features like Equipment Conversion (making it possible for the players to upgrade their arsenal by using their older units, or utilizing captured enemy units), and the option to license military technology from other countries or license one's tech to other governments. Also, the diplomatic features of the game have been developed by fascist countries getting new subject levels like Reichskommissariat, which hold the occupied nations in an iron grip.
Hearts of Iron IV: Together for Victory
Strategy 15 December 2016
The first large expansion for Hearts of Iron IV – the fourth installment of the popular grand strategy game series created by Paradox Interactive. The add-on, called Together for Victory, focuses on introducing new functions connected with British Commonwealth and the countries that were a part of it during World War II. This results in, among others, new national development trees for Australia, Canada, New Zealand, South Africa, and India, complemented by historical figures and companies, while the whole add-on was designed to either replay the real course of war, or allow a completely abnormal, abstract scenario to play out. Thanks to a new autonomy system, the players can set various levels of dependency of subjected nations, and expand upon some of the national ideas, resulting in useful bonuses and technologies. The Commonwealth nations can share technologies, as well as ask their allies to lease them various equipment.
DLCs for Hearts of Iron IV
PC
Anniversary Pack
DLC 06 June 2017