Destiny 2 Expansions & DLCs
Game Expansions and DLCs available for Destiny 2 Video Game.
Game Expansions for Destiny 2

Destiny 2: Forsaken
Action 04 September 2018
The third large expansion to Destiny 2, a hybrid of a first-person shooter and a MMO game developed by Bungie Software. In Destiny 2: Forsaken, the players are tasked with capturing eight criminals who managed to escape a prison. The expansion introduces new missions and locations, a new raid, additional super skills for characters, and previously unavailable equipment and weapons (including a legendary bow). The add-on also introduces a new gameplay mode that combines traits of PvP and PvE modes.

Destiny 2: Warmind
Action 08 May 2018
Destiny 2: Gods of Mars is a second expansion to Destiny 2 – a mix of shooter and MMO title. DLC takes us to Mars, offering new storyline, quests and enemy faction.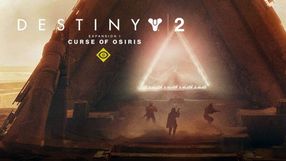 Destiny 2: Curse of Osiris
Action 08 December 2017
Destiny 2: Curse of Osiris is an expansion pack for the popular PC game Destiny 2. The expansion is set on Mercury and features new adventures, co-op challenges, PvP maps, and new types of raids.