Upcoming XBOX ONE MMO Video Games
Video Games Encyclopedia by Gamepressure.com
A list of Upcoming video games for XONE sorted by sorted by popularity among gamers.
MMO games. This category includes classic MMORPGs (such as Ultima Online or EverQuest) which allow hundreds or even thousands of players to play in one universe simultaneously, and free-to-play titles, such as Hearthstone and League of Legends which are based on playing with other people and have global chat, social functions and characters' progression system (e.g. in form of a summoner in League of Legens). MMO games can belong to many other genres, like RPG, FPS, strategy or sports games. more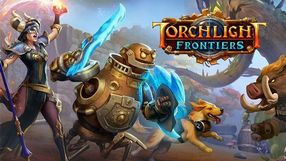 Torchlight Frontiers (XONE)
RPG 2020
Torchlight Frontiers is a hack'n'slash action RPG. The main attraction of the game is an action-based combat system. The majority of missions are completed in teams of several people, but the game's world is constant and inhabited by a large group of players like in MMO games.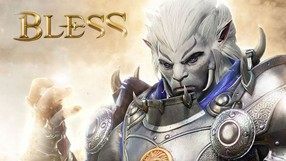 Bless Unleashed (XONE)
RPG 2020
An MMORPG produced by Korean studio NeoWiz Games in cooperation with Epic Games. Bless is set in a fantasy, medieval-like universe, where two mighty kingdoms: Hierapolis and Cosmopolis, engaged in a long-term conflict fueled by philosophy and religion. The main hero joins one of the conflicting sides trying to turn the tide in its favor. In accordance with the typical MMORPG formula, the game lets you pick a character class and develop the hero's attributes as you gain experience. The developers provided a variety of missions and a dynamic combat system. The game's high-quality visuals are powered by Unreal Engine 3.
Skull & Bones (XONE)
Action 2021
A pirate tactical action game developed by a Shanghai-based studio working under Ubisoft. Skull & Bones takes place during the golden age of piracy on the waters of the Indian Ocean. The player assumes the role of a corsair who commands his ship while gradually building up his reputation and amassing more loot. At the beginning, the player has only a single ship, but as he progresses through the game he obtains an entire fleet of various ships that differ among each other in agility, firing range, and durability. Each ship can be customized with additional parts that change its looks and combat effectiveness. The game takes place in an open world in which the player competes with artificial intelligence and with other players. During the battles it is important to take advantage of water currents, prepare proper tactics, and to cooperate with allies. It is also important to select adequate ship for the type of task the player intends to complete.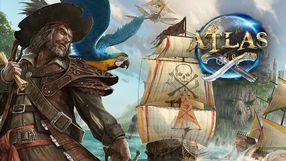 ATLAS (XONE)
Action 2020
Ambitious pirate MMO, which was created by developers of ARK: Survival Evolved. Players play on a huge map of the world, designed for a maximum of 40 thousand people. The adventure begins with building the first ship and selecting the crew to gain control over the territory. Fighting for influence with other groups of players is the main premise of the game.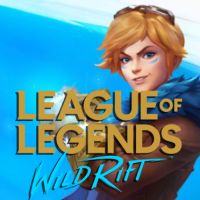 League of Legends: Wild Rift (XONE)
Action 2021
League of Legends: Wild Rift is a version of the popular MOBA (Multiplayer Online Battle Arena) game prepared for mobile devices and consoles. Compared to the original, the title has undergone changes in the control and dynamics of the game.

Phantasy Star Online 2 (XONE)
RPG 2020
Continuation of the popular Japanese MMORPG set in the realities of science fiction. As members of the Galactic Investigative Group Arks, we travel around the cosmos and explore unknown planets. There are three races to choose from (human, newman and cast) and the same number of classes (Hunter, Ranger and Force). The fight is definitely more arcade than in the previous editions of the cycle.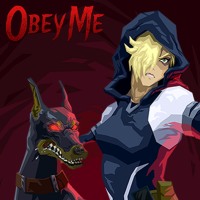 Obey Me (XONE)
Action 31 December 2019
Obey Me is an action game inspired by Christian beliefs. The player takes on the role of a former devil named Vanessa Held, who fights in a war between heaven and hell. Error 404 studio is responsible for production.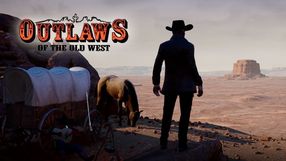 Outlaws of the Old West (XONE)
Action April 2020
Extended simulator of survival in the open world (sandbox), maintained in western convention and characterized by a high level of realism. Up to 150 people can take part in the game at the same time. Virtual Basement (co-creators of ARK: Survival Evolved) is responsible for the creation of this production. Its publisher is Wandering Wizard.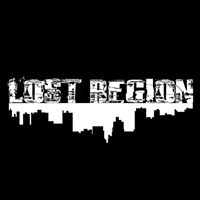 Lost Region (XONE)
Action 2021
An independent MMO survival game based on Unreal Engine 4. The action of Lost Region takes place in a desolated world which is slowly taken over by the ravenous nature. The available landmass was inspired by mountainous regions of North America and consists of 64 square kilometers of diversified landscape. The players are left with a number of duties, including combat, resource gathering, completing procedurally-generated tasks, and exploration. Moreover, groups of players can engage in clan warfare by building strongholds and besieging rivaling outposts. Combat itself is stealth-oriented and requires a lot of cooperation between players, as careless assaults almost always end in failure. Thanks to an extensive crafting system, we can equip a wide range of weaponry and equipment, as well as construct buildings. Interestingly enough, the players can also encounter neutral factions, which may change their standing based on our actions.

King of Wushu (XONE)
Action TBA
A TPP MOBA game by Snail Games, with Eastern martial arts as the main theme. The story of King of Wushu is set in chaotic times following the downfall of the great Emperor, and the players take on the roles of warriors, who arrive to those stormy lands to prove their abilities in the fight for fame and the title of the King of Wushu. The game utilizes a third person's perspective and the gameplay focuses on battles between two teams of five people each, who try to destroy the opponents' base while trying to defend their own one. Every player controls one of the available warriors, who have their unique abilities, and to succeed you have to choose your characters so that they complement each other. The game blends basic MOBA elements with classic fighting game mechanics and utilizes the CryEngine technology, known from the popular shooter game series Crysis.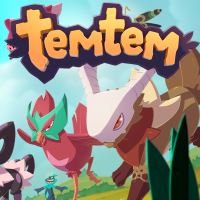 Temtem (XONE)
RPG 2020
Temtem is a game that draws on Poker, emphasizing multiplayer gameplay.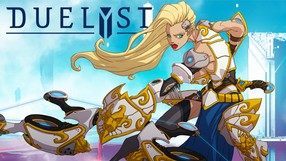 Duelyst (XONE)
Strategy 2020
A multiplayer-oriented turn-based battle strategy game developed by Counterplay Games, led by Keith Lee - an experienced game maker. The story is set in a fantasy world comprising of various mythological influences as well as original concepts of the creators. A great war between five powerful countries lies at the core of the game. The players are thrown in the midst of this conflict and have to pick a side. The gameplay consists of turn-based battles, during which the player takes control over a small squad recruited from among 300 characters with unique skills. The battlefields are covered with a square grid. In order to succeed, the player has to adopt adequate tactics, predict enemy moves and put their warriors to the best possible use. The battles are diversified with a wide variety of magical artifacts and an extensive system of spells. The game features retro-styled, colorful visuals.