MMOUpcoming XBOX ONE Video Games
Video Games Encyclopedia by Gamepressure.com
A list of Upcoming video games for XONE sorted by sorted by popularity among gamers.
Xbox One is the 8th generation console and the third in the Xbox family from Microsoft (a successor to Xbox 360). It was released on November 22nd, 2013, initially only in 13 countries over the world. Another 26 markets received XOne officially on September 5th, 2014. Just like its biggest rival from Sony (PlayStation 4), the console is based on components from AMD – 8-core Jaguar CPU and 1,23 teraflops GPU.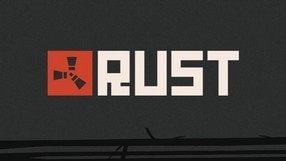 Rust (XONE)
Action December 2020
Survival sandbox FPP game prepared by the creator of one of the most popular Source engine modifications – Garry Newman and his Facepunch Studios. The game's universe is inspired by titles like DayZ and S.T.A.L.K.E.R., featuring large open world, where your character struggles for survival. In terms of gameplay mechanics Rust was modeled after sandbox games like Minecraft. The in-game character gets hungry, cold, tired, and in need of shelter, and the primary goal is to provide for his basic needs, which boils down to collecting items and employing the game's advanced crafting system. Depending on your preferences, you can either play alone, focusing on survival aspect, or in multiplayer, where you get to cooperate and compete with other players, motivated by their own goals and needs.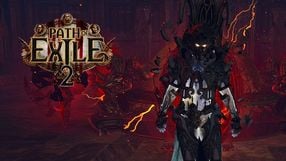 Path of Exile 2 (XONE)
RPG 2021
Continuation of the free hack'n'slash Path of Exile released in 2013, which in practice functions as its big expansion. Path of Exile 2 offers a brand new feature campaign, refreshed graphics and new gameplay mechanics. The latter include 19 character specialisations and numerous changes in all systems, e.g. in active skills.
Skull & Bones (XONE)
Action 2021
A pirate tactical action game developed by a Shanghai-based studio working under Ubisoft. Skull & Bones takes place during the golden age of piracy on the waters of the Indian Ocean. The player assumes the role of a corsair who commands his ship while gradually building up his reputation and amassing more loot. At the beginning, the player has only a single ship, but as he progresses through the game he obtains an entire fleet of various ships that differ among each other in agility, firing range, and durability. Each ship can be customized with additional parts that change its looks and combat effectiveness. The game takes place in an open world in which the player competes with artificial intelligence and with other players. During the battles it is important to take advantage of water currents, prepare proper tactics, and to cooperate with allies. It is also important to select adequate ship for the type of task the player intends to complete.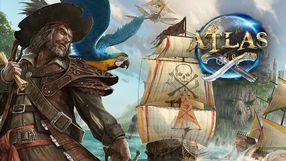 ATLAS (XONE)
Action December 2020
Ambitious pirate MMO, which was created by developers of ARK: Survival Evolved. Players play on a huge map of the world, designed for a maximum of 40 thousand people. The adventure begins with building the first ship and selecting the crew to gain control over the territory. Fighting for influence with other groups of players is the main premise of the game.
Crimson Desert (XONE)
RPG 2021
Crimson Desert is a MMORPG developed by Pearl Abyss. During the game, players will learn about the fate of the commander of a group of mercenaries - Macduff. The action of the title takes place in the same world as the previous work of the studio - Black Desert Online.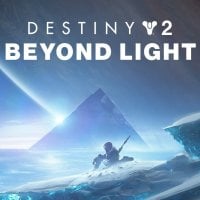 Destiny 2: Beyond Light (XONE)
Action September 2020
Beyond Light is the fifth large add-on to Destiny 2 online FPS. The expansion offers a new campaign and allows heroes to use the powers of The Darkness for the first time (until now they could only use the powers of Light).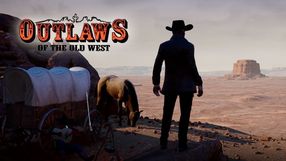 Outlaws of the Old West (XONE)
Action 2021
Extended simulator of survival in the open world (sandbox), maintained in western convention and characterized by a high level of realism. Up to 150 people can take part in the game at the same time. Virtual Basement (co-creators of ARK: Survival Evolved) is responsible for the creation of this production. Its publisher is Wandering Wizard.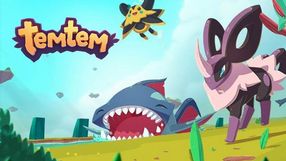 Temtem (XONE)
RPG 2021
Temtem is a game that draws on Poker, emphasizing multiplayer gameplay.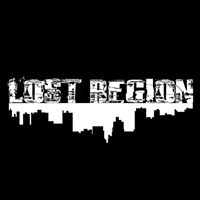 Lost Region (XONE)
Action 2021
An independent MMO survival game based on Unreal Engine 4. The action of Lost Region takes place in a desolated world which is slowly taken over by the ravenous nature. The available landmass was inspired by mountainous regions of North America and consists of 64 square kilometers of diversified landscape. The players are left with a number of duties, including combat, resource gathering, completing procedurally-generated tasks, and exploration. Moreover, groups of players can engage in clan warfare by building strongholds and besieging rivaling outposts. Combat itself is stealth-oriented and requires a lot of cooperation between players, as careless assaults almost always end in failure. Thanks to an extensive crafting system, we can equip a wide range of weaponry and equipment, as well as construct buildings. Interestingly enough, the players can also encounter neutral factions, which may change their standing based on our actions.