News
video games
28 June 2020, 18:30
Death Stranding 2 - Kojima May Already be Working on Next Game
The latest Tweets from Hideo Kojima suggest that the Japanese designer is working on a new title. Many think it's Death Stranding 2.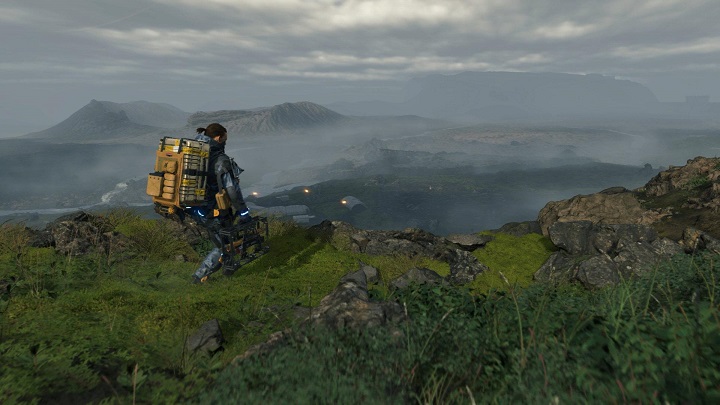 Will we get another chance to play as Sam?
Nearly 8 months have passed since the launch of Death Stranding on PlayStation 4 and the game will finally make its debut on PCs in just over two weeks. But we recently found out that the game's success has provided the developers with a budget for their next production. The latest Tweets from Hideo Kojima (who was the chief designer of Death Stranding) suggest that the developer is in the early stages of concept work on a new work, which many think is Death Stranding 2.
The first picture shows most probably a Bridge Baby, known from the previous game. However, what is much more interesting in both photographs are also sketches of mysterious vehicles. One of them is overshadowed by BB's head, but the other one, after a closer look, can be seen almost entirely. It turns out that this is the so-called landing ship manufactured by the Bridges corporation, known from the Death Stranding universe (ships of this type are mainly used to transport soldiers, armaments and other military equipment).
This allows us to believe that Kojima may in fact be working on the next instalment of Death Stranding. It's worth adding the fact that some time ago actor Norman Reedus (playing the main character - Sam Porter Bridges) revealed that he had already talked to the developer about his next projects. Let's remember, however, that for now Kojima hasn't said anything directly, and since the works are only at the concept stage, we're still waiting for any announcement of the new game by the Japanese designer.