News
Files and Mods
04 April 2023, 14:38
Elden Ring as FPP Game Appreciated on PC
A fan has developed a delightful modification that reworks Elden Ring into a fully functional first-person game.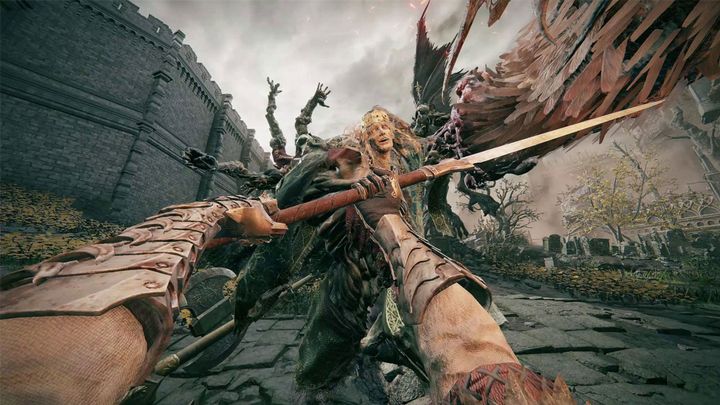 It's been more than a year since the launch of Elden Ring. Despite the fact that the devs never released modding tools, players never cease to amaze with their ingenuity in creating mods for this soulslike hit. The latest of these, in the form of First Person Souls - Full Game Conversion, is one of the most impressive fan projects to date.
Elden Ring delights in FPP
True to its title, the mod enables you to play in first-person mode. However, this is not a simple conversion only suitable for exploring the world from a new perspective. The author of the mod went much further and thoroughly reworked many gameplay elements, including the combat system. The result is delightful - with the mod Elden Ring is transformed into a real FPP game and you can safely play from the hero's eye view.
Take a look at the trailer above, by the way. After watching it, it's hard not to get the urge to return to the world of Elden Ring and discover it from a new perspective. Older players may even shed a tear, as playing with the mod brings back memories of FromSoftware's early RPGs like the King's Field series, which offered a FPP view.
Solo, but not only
First Person Souls - Full Game Conversion is designed mainly for solo play. However, it is possible to play in network co-op if you simultaneously use Seamless Co-op, as this modification bypasses the official servers (trying to use mods on the official servers is an easy way to get banned).
First Person Souls - how to install
Commendably, the installation of First Person Souls - Full Game Conversion is trivially easy.
All you need to do is extract the archive with the mod to "...ELDEN RING\Game", and then run the launch_elden_ring_erfps.exe file.
The project has a ban protection implemented - it disables the anti-cheat itself and blocks access to official servers, so you don't have to worry about being considered a cheater.
Elden Ring made its debut on February 25, last year. The game is available on PC, Xbox One, PlayStation 4, Xbox Series X/S and PlayStation 5.
More for You: