News
video games
18 January 2019, 00:51
Fortnite earned 2.4 billion dollars in 2018
SuperData Group has published a report summarizing the results of the digital gaming market for the past year. The leader was Fortnite, which generated 2.4 billion dollars of revenue.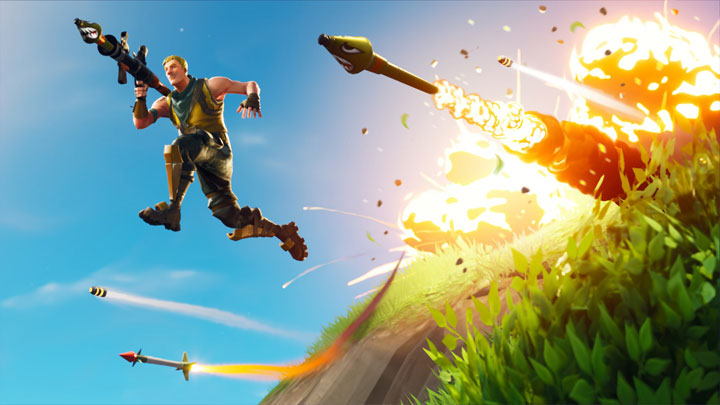 Fortnite is the master of all masters and king of all kings.
Analysts from the SuperData group provided a summary of the digital gaming sector for the past year. Revenue was $109.8 billion, 11% more than in 2017. The growth was partly due to the crazy popularity of Fortnite, which generated $2.4 billion revenue in 2018.
The largest share in the digital market has mobile games, which amounted to 61.3 billion $. The division into individual market categories in case of other hardware platforms looks interesting. On PC free-to-play games generated $17 billion of revenue, social productions - 7.3 billion, and premium titles - 7.2 billion $. On the other hand, on consoles, the F2P category amounted to $2 billion, while the premium category amounted to $10.7 billion.
Taking into account the whole category of digital games, including mobile positions, free-to-play productions accounted for 80% of all revenues. However, analysts underline the strong position of the premium category in Western markets.
Red Dead Redemption 2's revenue in digital distribution amounted to $516 million. All in all, the entire premium category increased by 10%, reaching the level of $17.9 billion.
The $119.6 billion obtained by the digital market also includes e-sport ($1.2 billion) and streaming of gaming materials. Interestingly, in this category, Twitch generated more revenue from 183 million viewers than YouTube, which boasts an audience of 594 million. This is due to the fact that Twitch users are more likely to support their favorite creators directly. Contributions and paid subscriptions are responsible for 32% of all revenue, compared to only 9% for YouTube.
Best earning digital games of 2018
The lists of the best earning digital games of last year were also presented. When analyzing the list of premium games, it should be remembered that both sales of digital editions and revenues from micropayments were included in the analysis.
Premium Games
| | | | |
| --- | --- | --- | --- |
| # | Game: | Publisher: | Digital revenue of 2018: |
| 1. | | Bluehole | 1,03 billion $ |
| 2. | | Electronic Arts | 790 million $ |
| 3. | | Take-Two Interactive | 628 million $ |
| 4. | | Activision Blizzard | 612 million $ |
| 5. | | Take-Two Interactive | 516 million $ |
| 6. | | Activision Blizzard | 506 million $ |
| 7. | | Electronic Arts | 482 million $ |
| 8. | | Capcom | 467 million $ |
| 9. | | Ubisoft | 440 million $ |
| 10. | | Activision Blizzard | 429 million $ |
Free-to-play Games
| | | | |
| --- | --- | --- | --- |
| # | Game: | Publisher: | Digital revenue of 2018: |
| 1. | | Epic Games | 2,4 billion $ |
| 2. | | Nexon | 1,5 billion $ |
| 3. | | Riot Games/Tencent | 1,4 billion $ |
| 4. | | Niantic | 1,3 billion $ |
| 5. | | Neowiz Games | 1,3 billion $ |
| 6. | | Tencent` | 1,3 billion $ |
| 7. | | Aniplex | 1,2 billion $ |
| 8. | | King/Activision Blizzard | 1,1 billion $ |
| 9. | | Mixi | 1 billion $ |
| 10. | | Supercell / Tencent | 900 million $ |