Upcoming PS4 Racing Video Games
Video Games Encyclopedia by Gamepressure.com
A list of Upcoming Racing video games for PS4 sorted by sorted by popularity among gamers.
Racing games. Category of games about racing with rivals using various vehicles. Player's purpose is to be first on the finish line or to achieve the best lap time possible. There are titles with land, water and air vehicles which are controlled in an arcade or simulating manner. more
Gran Turismo 7 (PS4)
Racing TBA
The seventh major installment in the renowned cycle of racing simulators, that has been the exclusive pride of consecutive generations of the PlayStation console. The Japanese studio Polyphony Digital, having years of experience in working with the brand, is responsible for developing the newest Gran Turismo. The game allows us to test our racing skills by driving numerous licensed vehicles, ranging from mass-produced cars, through custom racing models, to futuristic prototypes. The developers have prepared a vast collection of tracks, including both closed circuits, as well as more public areas. The advanced physics and driving models are definitely strong points of the title as they take a number of factors into consideration, including the speed, mass, aerodynamics, or the suspension settings of our machine, as well as external factors, e.g. the surface on which you are driving or the current weather conditions. Additionally, Gran Turismo 7 features a very complex multiplayer mode, along with player's achievements and statistics. Having been designed for PlayStation 4, the game boasts significantly upgraded visuals.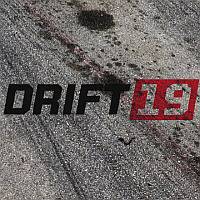 Drift20 (PS4)
Racing 2021
Racing game dedicated to the title car discipline, which consists of cornering in spectacular and controlled slides. In Drift19 you can play both alone and in online multiplayer mode.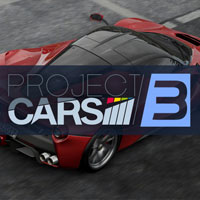 Project CARS 3 (PS4)
Racing TBA
The third part of the popular series of racing games, which was developed by the Slightly Mad Studios team, as was the case with previous releases of the series.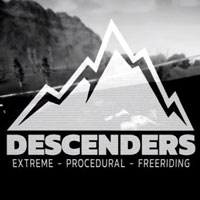 Descenders (PS4)
Racing April 2020
A racing game about downhill – a variation of extreme cycling which consists of riding down steep mountain slopes. The players can represent one of three teams and fight for the best results in monthly sum-ups.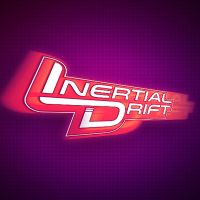 Inertial Drift (PS4)
Racing 2020
A racing game dedicated to the title car discipline. Unlike other products of this type, in Inertial Drift the car is controlled by using two analog knobs - one is used for turning, while the other allows you to "throw" the back of the car in a given direction.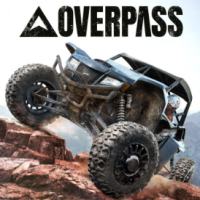 Overpass (PS4)
Racing February 2020
A spectacular racing game in which we sit behind the wheel of an off-road car or a quad bike. Overpass offers dozens of different vehicles and routes, as well as a realistic driving model. Zordix Racing studio is responsible for the development of this title. The publisher is Bigben Interactive.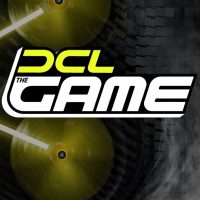 DCL: The Game (PS4)
Racing January 2020
Drone racing sports game based on Drone Champions League license produced by Climax Studios. DCL: The Game was developed primarily for multiplayer competition.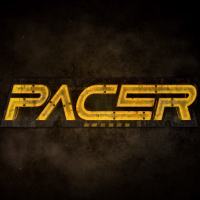 Pacer (PS4)
Racing 31 December 2019
Formula Fusion is a futuristic racing game developed by R8 Games in cooperation with The Designers Republic. The game is a spiritual successor to the Wipeout series. Just like in the aforementioned title, we use futuristic antigravitational vehicles (they can reach enormous speeds) to race against other drivers on unique futuristic race tracks. Achieving victory depends not only on our driving skills, but also on using various types of weapons. The game, however, comes with some features that were not present in the original Wipeout games. We can craft and implement all sorts of upgrades to our machines and create our own racing tracks. Along with single player, Formula Fusion offers a synchronous multiplayer with online leagues and a hyperspeed game mode.

Distance (PS4)
Racing TBA
A survival futuristic racing game. Distance is the debut production of Refract, a studio founded by the creators of Nitronic Rush, a well-received free racing game. The player sits behind the wheel of a futurist car that, apart from driving at insane speeds, can also fly, jump, rapidly rotate around its axis, and use afterburners. The tracks are full of imaginative traps and exploring them plays an important role, as well. Of course, the driving model is purely arcade, and while racing, we constantly perform wild stunts. Instead of circling around one route, we try to reach the end of the map as quickly as possible. Reaching the finish line is made easier by the gadgets mounted in the car that allow us to drive on ceilings and walls, among other things. Distance offers a number of varied modes for a single player and for multiplayer play. The developers have also prepared a powerful editor that lets users create their own tracks.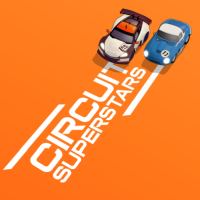 Circuit Superstars (PS4)
Racing 2020
A racing game in which, while observing the struggles from the bird's eye view, we sit behind the wheel of the car and take part in races, and the key to victory is first of all to get to know each track accurately and to master a realistic driving model.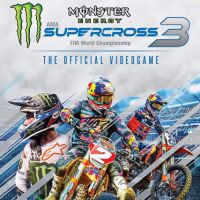 Monster Energy Supercross: The Official Videogame 3 (PS4)
Racing April 2020
Third part of the series of racing games dedicated to the supercross. In Monster Energy Supercross: The Official Videogame 3 you'll find real racers, teams and motorcycles, as well as 2019 touring tracks. In addition to the career mode, the title has a multiplayer mode with dedicated servers.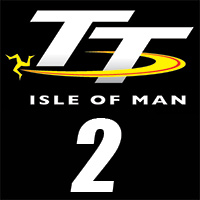 TT Isle of Man 2 (PS4)
Racing 2020
The second edition of the series of racing games, which was based on the license of the title motorcycle event, considered to be one of the most dangerous in the world. TT Isle of Man 2 features the 2019 season players and their teams, and players can sit on real machines.

Power Drive 2000 (PS4)
Racing TBA
A retro-futuristic racing game by Megacom Games. Power Drive 2000 presents a futuristic version of the year 2000, as visualized in the 80s science-fiction productions. Therefore, the streets of the cyberpunk city are lit up by bright neon lights, and we drive a super-fast sports car, Avenger 2000, which is equipped with an afterburner and an on-board AI. Power Drive 2000 offers a purely arcade driving model, while our task is to complete a race not quickly, but rather as spectacularly as possible. There are six game modes to choose from: Race Mode (racing a "ghost"), Collector Mode (collecting diamonds scattered on the street), Outrun Mode (a police chase), Vaporizer Mode (touching a barrier disintegrates the car) and Gauntlet Mode (an infinite race in which one has to avoid collisions). In any of these, we may play either alone or in multiplayer mode (over the Internet or in split-screen mode). All of the above is presented using attractive visuals which look vintage while employing modern effects.