News
video games
07 June 2019, 10:34
author: Christian Pieniazek
Ubisoft's E3 Announcements: Co-op Shooter and Zelda-inspired Game
At E3 2019, Ubisoft will be announcing an action adventure game called Orpheus as well as a cooperative shooter, previously known as the Pioneer project. The source of the revelations is Kotaku's Jason Schreier.
Jason Schreier from Kotaku is known, among other things, for occassionally revealing various industry-related information from behind the scenes. In the latest podcast from the Kotaku Splitscreen series he said that Ubisoft will announce at this year's E3 fair two brand new IPs: an action adventure game called Orpheus, and a co-op shooter that uses Anvil, the technology powering Tom Clancy's Rainbow Six Siege.
As far as the first of the aforementioned titles is concerned, apart from the code-named name Schreier revealed only that the main source of inspiration for its authors is the best-selling sandbox action game The Legend of Zelda: Breath of the Wild. The second position, however, is to be what the Pioneer project evolved into, initially planned as a peaceful game about exploration of space. As we reported in January, in the course of production, the title was transformed into a cooperative shooter.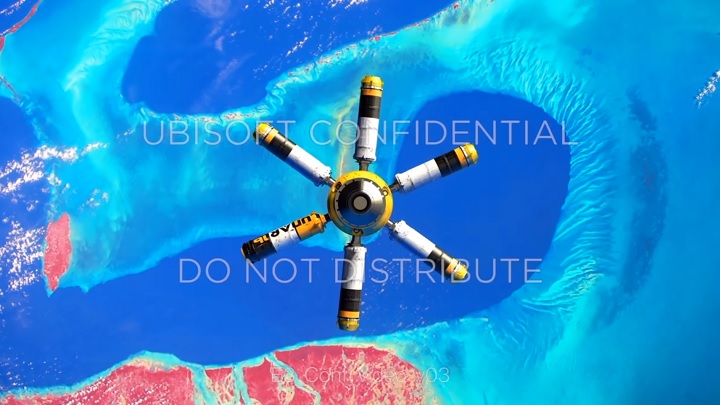 The gameplay in Pioneer was originally intended to be a peaceful exploration of the cosmos. Ultimately, however, the project is said to have turned into a cooperative shooter.
At the Ubisoft conference, which will start at 10 June at 1pm (PDT) / 4pm (EDT), we will certainly hear about Watch Dogs Legion and Tom Clancy's Ghost Recon: Breakpoint. Besides, we already know that the French publisher will bring neither Beyond Good & Evil 2 nor Skull & Bones to Los Angeles. It is also worth noting that on the occasion of the upcoming "Gamers' Holiday" the company launched a sale, in which selected items from its portfolio were overpriced by up to 90%.