Upcoming iOS Fighting Video Games
Video Games Encyclopedia by Gamepressure.com
A list of Upcoming Fighting video games for iOS sorted by sorted by popularity among gamers.
Fighting games. In these titles controlled character is usually fighting with one opponent on a special arena or a ring. The player can use a couple of basic moves or many combos and special attacks which require pressing specific sequences of buttons to be triggered. more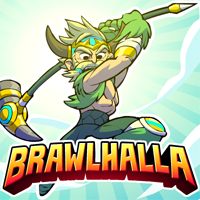 Brawlhalla (iOS)
Fighting September 2020
A free-to-play two-dimensional platform fighting game from the independent studio Blue Mammoth Games – the creators of a browser MMO game Dungeon Blitz. The production combines elements of 2D fighting games and platformers. Gameplay comes down to engaging in combat on multi-level maps. The fighting system is purely arcade, so what really matters is speed, strength, mastery of combos, and the skillful use of individual abilities of particular characters. The game features dozens of fighters from different epochs and genres – knights, pirates, and even aliens. Each character has a different story and fighting style. Brawhalla features both a single player campaign and multiplayer for up to 8 players. Even though the game utilizes old-school 2D graphics, backgrounds and characters are displayed in high definition.