Upcoming PC Fighting Video Games
Video Games Encyclopedia by Gamepressure.com
A list of Upcoming Fighting video games for PC sorted by sorted by popularity among gamers.
Fighting games. In these titles controlled character is usually fighting with one opponent on a special arena or a ring. The player can use a couple of basic moves or many combos and special attacks which require pressing specific sequences of buttons to be triggered. more
The foundations of PC as a gaming platform are currently systems of digital distribution of video games (Steam, Origin, Uplay) and MMO games that mostly work in f2p (free-to-play) model.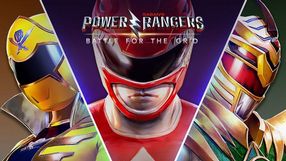 Power Rangers: Battle for the Grid (PC)
Fighting Tuesday, 24 September 2019
A spectacular 2.5D fight, which was created based on a license of popular films and series for children Power Rangers. Production is characterized by an easy to master, but not devoid of depth combat system. It was created by nWay studio, Hasbro and Lionsgate.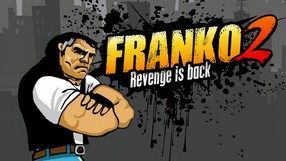 Franko 2 (PC)
Fighting TBA
A sequel of the Polish fighting game developed by World Software in 1994. After more than two decades, the creators have decided to work on a continuation. You assume the role of Franko from the original title, who was washing dishes in Great Britain for years. Finally, he makes up his mind and goes back to his hometown in Poland. The hero's turbulent past got him into new trouble, which assault him already on his way home. Having arrived, Franko has to face a new, dangerous enemy along with hordes of his thugs. Mechanically, gameplay is similar to beat'em up titles from arcade machines and comes down to going through locations and eliminating waves of enemies with bare fists and quite a wide arsenal of weapons which can be taken from the enemies. Stylistically, the sequel follows in the original's footsteps. The title mocks Polish reality of life, current events, and famous people.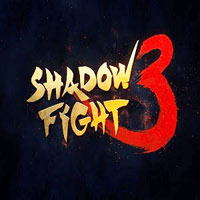 Shadow Fight 3 (PC)
Fighting December 2019
Shadow Fight 3 is a 2.5D fighting game, which means that while the graphics were made in full 3D, the gameplay mechanics are 2D. The three-dimensional locations and characters are the main difference between this game and the previous installments in the series. The production utilizes a free-to-play model with microtransactions. The game is set in a fantasy world inspired by Asian legends and features warriors, who can use superhuman powers. The gameplay consists of one-on-one duels in a gesture-based combat system. Those classic fighting game rules have been expanded by adding some role-playing elements. You create your character, which can be further developed thanks to a skill tree, allowing you to unlock new techniques and attacks. The production features a single player mode and a multiplayer mode; the latter allows you to fight other players or join them in the co-op mode, in which you battle the AI.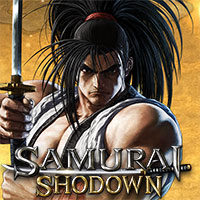 Samurai Shodown (PC)
Fighting December 2019
The next installment of the Samurai Shodown series. The action of the title takes place in Japan at the end of the 18th century, and its history presents many authentic events and characters, which are extend with typically fantastic elements.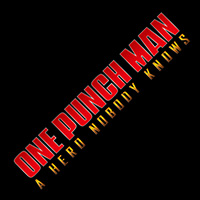 One Punch Man: A Hero Nobody Knows (PC)
Fighting 2020
One Punch Man: A Hero Nobody Knows is a fighting game in the universe of popular manga and anime. It allows gamers to play as their favourite saga heroes and fight in teams of three. Spike Chunsoft studio is responsible for the production. Bandai Namco Entertainment has taken care of the release.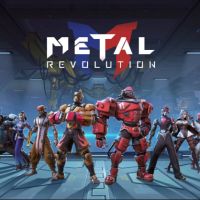 Metal Revolution (PC)
Fighting 2020
A fighting game in which players get into a world of war-torn people and robots and take part in fast and spectacular battles in the arena. Metal Revolution stands out from many other productions of this type thanks to its simplified control system and easy to learn combo system.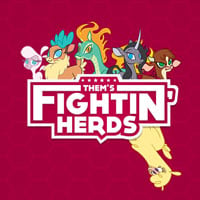 Them's Fightin' Herds (PC)
Fighting February 2020
An original fight in which we take part in duels fought by cows, llamas and other hoofed mammals in two-dimensional arenas. The strength of Them's Fightin' Herds is its graphic design - the title is based on Z-Engine technology, which drives, among other things, the hit Skullgirls.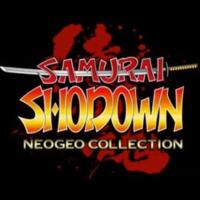 Samurai Shodown NeoGeo Collection (PC)
Fighting November 2019
A set of six brawlers from the Samurai Shodown series, which debuted on the NeoGeo console. The gameplay in each of these productions is based on dynamic and bloody duels in various arenas. In addition to the possibility of playing over the Internet, the titles have also been enriched with a so-called Museum Mode, which is a database of information about individual warriors.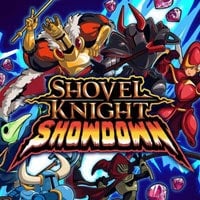 Shovel Knight: Showdown (PC)
Fighting December 2019
Another extension to the warmly received Shovel Knighta, whose development is the responsibility of the authors of the original - Yacht Club Games studio. Unlike other DLCs, Showdown is not a feature addition - it introduces a new gameplay mode instead.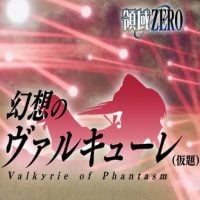 Valkyrie of Phantasm (PC)
Fighting 2021
An action adventure game focused on air combat. The fun is to avoid attacks and eliminate enemies (similar to Zone of Enders series). In combat, we use magic. The Japanese studio Area Zero is responsible for the creation of this production.