Exploration gamesWiiU Video Games
Video Games Encyclopedia by Gamepressure.com
Wii U is the 8th generation console from Nintendo and a successor to Wii. It was released almost all around the world in November 2012. Wii U had many new features (with GamePad controller on the top of the list) and significantly better performance, but it didn't manage to repeat the big success of its predecessor; actually, it wasn't even close. That's why less than 3 years after the release of Wii U the world began to spread rumors about the console's successor, initially codenamed NX.
Action
Arcade
Fighting
RPG
Strategy
Adventure

1
Sports
Racing
Simulation
Logic

1
Party
MMO

Master Reboot (WiiU)
Adventure 24 July 2014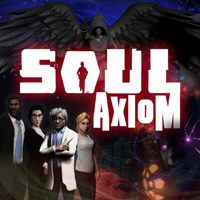 Soul Axiom (WiiU)
Logic 29 September 2016
An adventure logic puzzle FPP game created by Wales Interactive, and a spiritual successor to Master Reboot. The story of Soul Axiom takes place in the far future, when death is no longer a problem and people are mass-uploading their souls into a server called Elysia, where all their fantasies and dreams come true. However, something went wrong during the upload process of the protagonist's soul, and when he finally arrives on the "other side," he no longer remembers who he is and how he ended up there. Your task it to discover, step by step, his story, which you do by exploring the world and solving puzzles. The game features 40 unique locations and over 100 varied puzzles, whose solutions involve mostly using the laws of physics and manipulating the environment. During the gameplay you gain a range of abilities, which come in handy when trying to solve the puzzles.