Upcoming XBOX ONE Fighting Video Games
Video Games Encyclopedia by Gamepressure.com
A list of Upcoming Fighting video games for XONE sorted by popularity among gamers.
Fighting games. In these titles controlled character is usually fighting with one opponent on a special arena or a ring. The player can use a couple of basic moves or many combos and special attacks which require pressing specific sequences of buttons to be triggered. more
Browse the Encyclopedia by genre and tags. Each game has one main genre: Action, Fighting, Puzzle, Adventure, RPG, Sports, Strategy, Simulation, Party, Racing, Arcade. You can search multiple tags and filter games by platforms, scores, or release dates.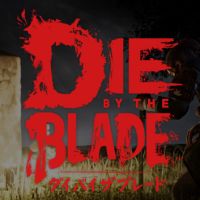 Die by the Blade
Fighting January 2022
Die by the Blade is a demanding 3D fighting game, in which we die from one hit on the vital point and the gameplay style depends on the weapon held by the hero.

Skullgirls 2nd Encore
Fighting February 2022
Improved and extended version of the two-dimensional fight, which debuted on consoles in 2012. The title offers a dozen or so original characters and a unique graphic design, drawing inspiration from classic cartoons, anime and art deco style. The game also has an extensive tutorial, useful for beginners of the adventure with the species.