MMORPGUpcoming Switch Video Games
Video Games Encyclopedia by Gamepressure.com
A list of Upcoming MMORPG video games for Switch sorted by popularity among gamers.
Nintendo Switch is the successor of Nintendo Wii and Wii U consoles and is widely considered to be the first hybrid console on the market. It allows users to play games either at home on a big TV screen or while travelling. This is possible thanks to its revolutionary design, which combines features of both stationary and handheld consoles. It is composed of two main parts: the console unit, which is a 6.2" screen tablet based on Nvidia technology, and the docking station necessary to connect the console to a TV set. Nintendo Switch was released worldwide on March 3, 2017.
Browse the Encyclopedia by genre and tags. Each game has one main genre: Action, Fighting, Puzzle, Adventure, RPG, Sports, Strategy, Simulation, Party, Racing, Arcade. You can search multiple tags and filter games by platforms, scores, or release dates.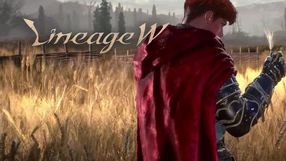 Lineage W
RPG 2024
Lineage W is the next instalment of the famous MMORPG series and a kind of summary of its quarter-century-long history. The game focuses on everything the series is famous for, including huge battles.