Hack'and'slashUpcoming PC RPG Video Games
Video Games Encyclopedia by Gamepressure.com
A list of Upcoming RPG : video games for PC sorted by sorted by popularity among gamers.
RPG. This category includes games that put emphasis on progress system for a controlled character (or a group of characters) which is (are) described with many statistics. They also have a multi-plot story and quests. There are classic RPGs with turn-based combat and rules inspired by pen-and-paper RPGs (e.g. Baldur's Gate, Fallout), action RPGs with dynamic real time combat (Dark Souls) and jRPGs – very specific titles based on Japanese style and culture, especially on manga and anime (Final Fantasy, Kingdom Hearts). more
The foundations of PC as a gaming platform are currently systems of digital distribution of video games (Steam, Origin, Uplay) and MMO games that mostly work in f2p (free-to-play) model.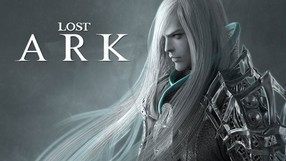 Lost Ark (PC)
RPG TBA
A free-to-play online action-RPG designed for the Asian market by the South Korean studio Tripod. The game is set in a fantasy realm, whose people managed to avoid an invasion of evil thanks to the titular Ark. After years of peace, the leader of demonic legions, Kazeroth, tries to use the artifact to take over the world. The players have to find it and prevent the imminent disaster. The game employs isometric camera in gameplay, resembling such classic hits as Diablo or Torchlight. There are 18 character classes, each representing an original take on classic RPG archetypes. In the game you get to explore (both lands and seas), collect resources and treasures, and fight against mighty bosses, as well as other players in the PvP mode. Lost Ark features high quality graphics powered by Unreal Engine 3.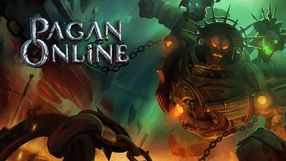 Pagan Online (PC)
RPG 2019
Isometric RPG hack'n'slash action, which takes place in a fantasy world inspired by pre-Christian mythologies, published by Wargaming (known from World of Tanks). Pagan Online can be played both alone and in cooperation.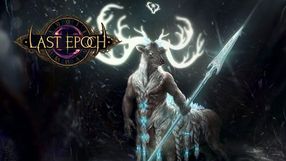 Last Epoch (PC)
RPG 2020
Action RPG game in which we get to the dark land of Eterra devoured by the dark power. As we play in Last Epoch, we take on the role of a daredevil traveling in time, trying to stop the Void before it leads to the total destruction of mankind.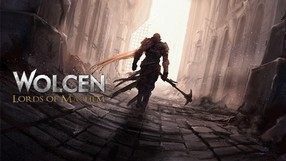 Wolcen: Lords of Mayhem (PC)
RPG 2019
An action RPG set in dark fantasy world, developed by SolarFall Games and focusing on freedom of gameplay and character development. We play as a former officer of the corrupt Human Republic, who has developed magical powers; in a country were mutations are punished by death. Running away from certain demise, the hero ends up in the ranks of mysterious Templars, where he must discover the truth about his dark secret, which can lead to the end of humanity. The gameplay draws on classic hack'n'slash titles, though developers implemented some of their original innovations to enrich the game. One of them is the incredibly complex crafting system, providing the player with nearly complete liberty when making equipment and weaponry. Character development is equally unusual – the game's heroes don't learn a predefined set of skills from the start, but their bodies mutate depending on one's play style.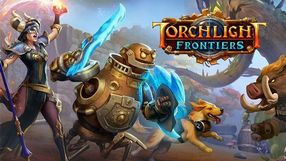 Torchlight Frontiers (PC)
RPG 2019
Torchlight Frontiers is a hack'n'slash action RPG. The main attraction of the game is an action-based combat system. The majority of missions are completed in teams of several people, but the game's world is constant and inhabited by a large group of players like in MMO games.
Lineage Eternal: Twilight Resistance (PC)
RPG TBA
Continuation of the popular series of MMORPGs created and expanded by the NCsoft Company. The developers decided that Lineage Eternal: Twilight Resistance will be a return to the roots of the series. The game once again takes place in a fantasy universe known very well by the fans. The story tells a tale of a conflict with the forces of evil. The fallen heroes begin to rise from their knees two hundred years after the armies of good were defeated. A new war begins and its outcome will be decided by the players. Similarly as in the previous installments of the series, the main part of the gameplay is based on creating an avatar and developing him. Lineage Eternal: Twilight Resistance stands out due to its advanced combat mechanics that allow the players to participate in spectacular battles and sieges.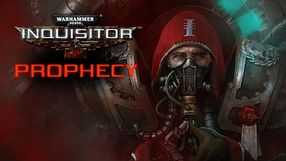 Warhammer 40,000: Inquisitor - Prophecy (PC)
RPG 30 July 2019
A stand-alone expansion to the action RPG game Warhammer 40,000: Inquisitor - Martyr. Add-on puts at our disposal a new class, which is entirely devoted to one chapter of the feature campaign. In addition, at Warhammer 40,000: Inquisitor - Prophecy we can visit places not yet available and face our previously unseen opponents, the Tyranids and Eldar.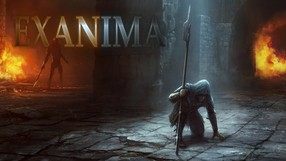 Exanima (PC)
RPG 2020
A fantasy action RPG with isometric view, belonging to the so called dungeon crawler genre. Created by Bare Mettle Entertainment studio and is supposedly a prologue to the flag ship title of the studio – Sui Generis. In a manner befitting a classic RPG, Exanima takes us to dark dungeons that are part of a bigger fantasy world, allowing us to explore them while dealing with numerous enemies. The game's most unique feature is a complex battle system that emphasizes physics. Additionally, our characters don't react to our commands in an instant, moving somewhat sluggishly. Winning requires patience and planning ahead with each move.

Eitr (PC)
RPG August 2019
Eitr is an action-RPG based on the Norse mythology. It's the first game developed by the British studio Eneme Entertainment. Game's plot focuses on Yggdrasil, the world tree, that connects all of the nine worlds. When it was infected with a poisonous substance, the plague began to spread all over the nine realms. We play as a redheaded female warrior bestowed with powerful abilities by Loki, the trickster god. With those powers, she will try to stop the incoming darkness. We will spend most of our time exploring the game's world, gathering treasures, leveling up our hero, and eliminating hordes of enemies. Combat system in Eitr is much more complex than in other hack'n'slash games. In order to be victorious in battle, we have to perfectly time our attacks, blocks, and dodges. We will also have to pay attention to our hero's positioning and use her abilities wisely.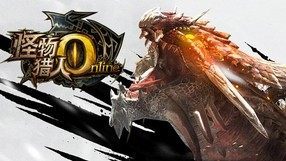 Monster Hunter Online (PC)
RPG TBA
An MMO spin-off to the popular action-RPG series, in which the players' basic task is hunting for various monsters. The series debuted in 2004 on the PlayStation 2 console, with Capcom being responsible for it since the beginning and joining forces with Tencent Games team (known from Call of Duty Online) for this installment. We enter an open world and play as the titular monster hunter. Aside from traditional attacks, each character has its own powerful special abilities. The gameplay itself is strictly arcade, and the players' manual skills are more important than their heroes' statistics. It also emphasizes teamwork, which plays crucial in defeating more powerful monsters. The game is powered by the CryEngine 3, which delivers high quality visuals. The title employs a free-to-play model with additional microtransactions.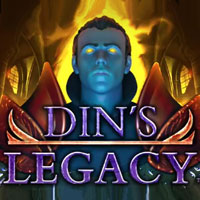 Din's Legacy (PC)
RPG 2020
Set in a dark fantasy world, an action RPG game in which we travel through randomly generated locations. Production is distinguished by an unusual system of character development. The title was developed by Soldak Entertainment studio.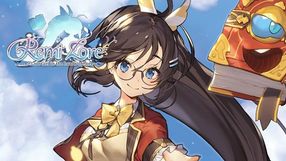 RemiLore (PC)
RPG 2019
Hack'n'slash with elements of roguelike, in which we get to the fantastic world of Ragnoah. Playing the role of Remi, which together with the magical (and speaking) book Lore travels through this land, we face an army of ominous golems. RemiLore can be played either alone or in the company of a second player.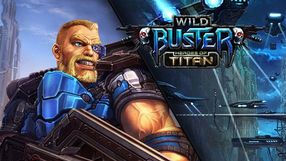 Champions of Titan (PC)
RPG TBA
An MMORPG, in which the players get to assume the role of heroes facing an aggressive race of robots. The game allows the players to enjoy both PvP and PvE modes, in which they get to control either a character they create themselves or one of over a dozen predefined heroes - among them one can find e.g. Duke Nukem and Sam "Serious" Stone, both known for starring in popular FPS games.