PS4 Sports Video Games7
Sports games. They simulate various sports disciplines, e.g. football, basketball, volleyball. Players need agility, reflex, quickness and skill of tactical planning in order to succeed. Sports games usually accurately simulate rules of particular disciplines. Managers are an exception – they simulate various disciplines from the perspective of sport clubs and teams, and they contain many elements from strategy and economic games. more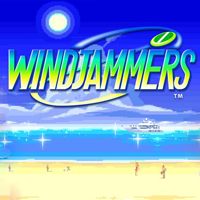 Windjammers (PS4)
Sports 29 August 2017
A remade version of a 1994 arcade game released for Neo Geo consoles. Windjammers introduces a unique sport, similar to air hockey, in which the players perform offensive and defensive maneuvers in order to score a point or prevent the enemy team from scoring one. The game offers a number of fields, from sunny beaches and up to full-blown stadiums. Moreover, the player can assume the role of one of six characters who differ in terms of appearance, statistics, and pitching method.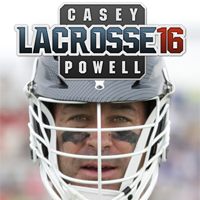 Casey Powell Lacrosse 16 (PS4)
Sports 11 March 2016
A Canadian game based on lacrosse, a team sport also originating from Canada. It was produced by lacrosse experts, Crosse Studios, in cooperation with Big Ant Studios, known for such titles as AFL Live, Don Bradman Cricket 14, and Rugby League Live. Lacrosse is played on a grassy field, and the opposing teams' objective is to place a small ball in the other team's goal, using a special kind of stick.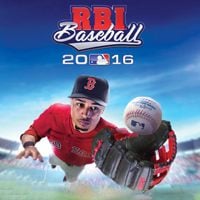 R.B.I. Baseball 16 (PS4)
Sports 29 March 2016
An official baseball sports game, created by studio Major League Baseball Advanced Media which was formed by American Major League Baseball (MLB). Just like the games released in 2014 and 2015, R.B.I. Baseball 16 enables you to become a manager of a selected baseball team from MLB to play one full season and off-season matches for the main trophy. R.B.I.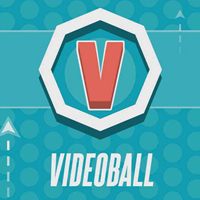 VIDEOBALL (PS4)
Sports 12 July 2016
A minimalistic sports/action game developed by independent studio Action Button Entertainment. The gameplay mechanics in VIDEOBALL combine basketball, soccer, American football and perhaps even reference the popular coin football. The matches are played on small, rectangle courts and both players (and teams) are tasked with placing the ball in the gate or the gate area of the opponent.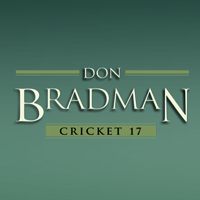 Don Bradman Cricket 17 (PS4)
Sports 15 December 2016
A sports game for the cricket fans. Don Bradman Cricket 17 was developed by Big Ant Studios, the creators of Sprint Cars and Rugby League Live. The studio offers probably the most realistic and advanced cricket simulator. As befits every true game of this type, we get a number of options that let us compose our perfect team.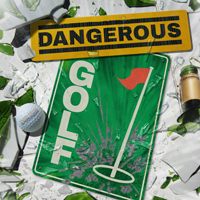 Dangerous Golf (PS4)
Sports 03 June 2016
A spectacular sport simulator of an extreme version of golf. Developed by Three Fields Entertainment, studio founded by former members of Criterion Software (responsible for the Burnout series and a few installments in the Need for Speed franchise), mechanics-wise, the title combines elements of the aforementioned Burnout, a shooter game, Black, and a classic basketball arcade game, NBA Jam.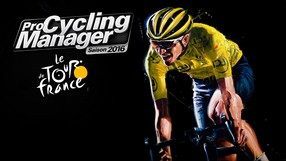 Tour de France 2016 (PS4)
Sports 16 June 2016
Another installment in a series of sports games regarding one of the most important cycling events in the world. It was developed by the Cyanide studio. Similar to the previous installments, the game was released in two different versions - one for PCs and the other for consoles. Pro Cycling Manager 2016 for PC is a typical manager game, which does not give direct control over bikers to the player.