Upcoming XBOX ONE Sports Video Games
Video Games Encyclopedia by Gamepressure.com
A list of Upcoming Sports video games for XONE sorted by sorted by popularity among gamers.
Sports games. They simulate various sports disciplines, e.g. football, basketball, volleyball. Players need agility, reflex, quickness and skill of tactical planning in order to succeed. Sports games usually accurately simulate rules of particular disciplines. Managers are an exception – they simulate various disciplines from the perspective of sport clubs and teams, and they contain many elements from strategy and economic games. more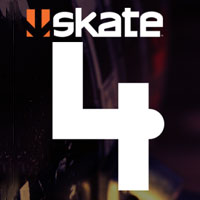 Skate 4 (XONE)
Sports TBA
The fourth installment of the series of sports simulators, which in a realistic way tries to convey the impression of skateboarding.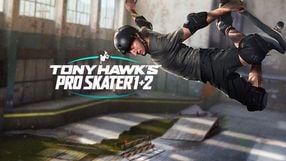 Tony Hawk's Pro Skater 1+2 (XONE)
Sports September 2020
Tony Hawk's Pro Skater 1+2 is a completely refreshed version of the first two installments of the cult series dedicated to extreme skateboarding. Vicarious Visions studio is responsible for remastering the games, and the changes aren't just about boosting resolution.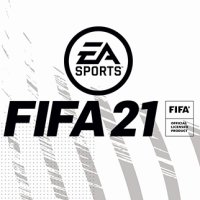 FIFA 21 (XONE)
Sports October 2020
FIFA 21 is the next installment of EA Sports' football game series. As in the previous versions of the cycle, the player leads faithfully reproduced teams and players.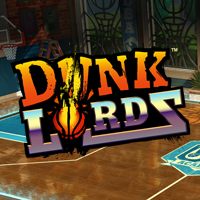 Dunk Lords (XONE)
Sports 2021
An arcade sport game from Story Fort studio, offering a truly peculiar version of basketball. Creators of Dunk Lords were inspired by unusual sports games from the previous century, mainly the NBA Jam series. Instead of regular basketball matches, we receive a spectacular and quite brutal game, in which two teams of five players use supernatural powers. We can choose from sixteen diversified players (both humans and strange mutants), each with unique talents. They can also attack opponents, which more often than not turns out to be more important than scoring points. As if that wasn't enough to heat up the game, playgrounds themselves are filled with obstacles and traps. Dunk Lords offers story campaign in single player and cooperative variants, as well as multiplayer for up to four people.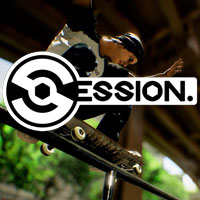 Session (XONE)
Sports 2021
A skating simulator that aims to be a faithful recreation of this sport. Session features open levels ,at which we perform backbreaking tricks. We can also record our rides and share them with others, all of this presented with high-quality visuals.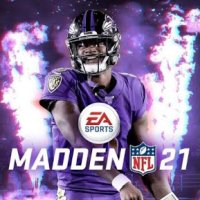 Madden NFL 21 (XONE)
Sports 28 August 2020
Madden NFL 21 is the next installment of the popular series of sports games focused on American football. In the game the player manages licensed and realistic teams and athletes. As with the previous ones, the game was created by EA Sports studio.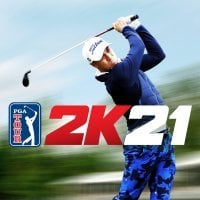 PGA TOUR 2K21 (XONE)
Sports 21 August 2020
PGA TOUR 2K21 is a golf simulator developed by HB Studios and 2K Sports. During the game, the player plays on licensed (or community-created) courses.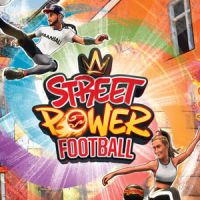 Street Power Football (XONE)
Sports 31 August 2020
Street Power Football is an arcade sports game dedicated to street soccer. The game was created by developers SLF Interactive and Gamujan.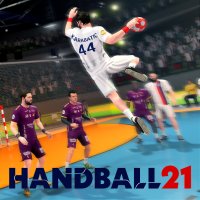 Handball 21 (XONE)
Sports November 2020
Handball 21 is another part of a popular series of sports games dedicated to handball. The game was developed by EKO Software studio. The publisher is the French company Nacon (formerly Bigben Interactive).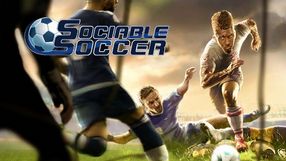 Sociable Soccer (XONE)
Sports 2021
A sports game described as a spiritual successor to Sensible Soccer. It was developed by Tower Studios, led by Jon Hare, former creative director of the aforementioned series and the co-founder of the once famous Sensible Software. The gameplay of Sociable Soccer is focused on fast and purely arcade football matches in which the player's skill is the most important factor, although it is possible to switch footballers, set formation, tactics, and so on. There are over 500 clubs with over 10 thousand footballers, except that their surnames are slightly altered due to the lack of the official FIFA license. Apart from classic single-player quick matches and leagues, the developers put great emphasis on multiplayer and social aspect. Visually, the game cannot compete with the latest football productions but it features the characteristic style and atmosphere of the classic installments of the Sensible Soccer series.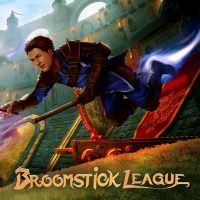 Broomstick League (XONE)
Sports 2021
A game in which we take part in a fictional sport competition modelled on Quidditch, known from the Harry Potter series. The production is spectacular and offers the possibility to play in single and multiplayer modes. It was created by an independent Virtual Basement studio.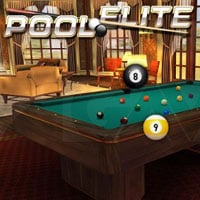 Pool Elite (XONE)
Sports TBA
A realistic pool simulator, which allows you to compete in different varieties of this popular game: 8-Ball, 9-Ball, 3 Cushion, Carom, Snooker.